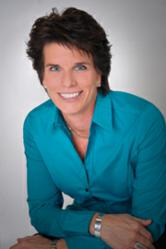 "The FootPRINT Fund provides a means of helping local organizations receive assistance for marketing and communication initiatives." Eileen Rogers, Principal
(PRWEB) September 29, 2011
The Allegra FootPRINT Fund, launched today, will help metro Phoenix area nonprofit organizations "leave a footprint" in the community by awarding $10,000 in marketing and print services for promotional and informational materials.
The Allegra FootPRINT Fund is a grant awarding $10,000 in marketing and print services to 501c3 nonprofit organizations and associations seeking to improve their marketing communications. Applicants that qualify are eligible to receive up to $1,000 each in 2012.
"Providing community support is both a mission and a passion at Allegra in Scottsdale," said Eileen Rogers, Principal. "The FootPRINT Fund was created to provide a means of helping local organizations receive assistance for marketing and communication initiatives."
To be considered for a FootPRINT Fund award, nonprofit groups, associations and charitable organizations with a main office or branch in Arizona must submit a completed application by December 9, 2011.Download application form.
Award recipients are selected by a review panel based on how the requested services will be used to further organization goals including donor insight, enhanced communications and project development. All applicants will be notified of their award by December 31, 2011.
"This program is a way for us to make a difference in our community, one step at a time," said Rogers. "Here at Allegra, we believe that it's critically important to reach out to those in need and to help our local organizations and associations leave their 'footprints' in the community."
Allegra in Scottsdale is a full-service integrated marketing communications provider specializing in nonprofit business issues including donor and member acquisition, development, profiling, and organizational communication. In addition, Allegra is a full-service print provider and mail fulfillment center.
For more information, call 480-941-4842, Contact Eileen Rogers by email: erogers(at)allegraaz(dot)com or visit Allegra's website.
###