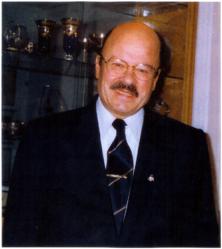 Since the ancient times Greece has been the source and stronghold of the Western Civiliztion
(PRWEB) September 28, 2011
The last yeas and specially during the latest part of 2011 we are watching a brave struggle which the Greek people have been called to give in order to remain into the EURO currency and Euro zone. The austerity measures that have been applied to the Greek people are enormous and devastating.
For the last 30 years Greece was receiving one loan after the other in order to become financially competitive and move on into the European Union. Many great things have happened, like the most successful Olympic Games into their mother country. Too many infrastructure projects, from a brand new big airport in Athens to brand new large highways, ports, tourism projects of high value and development to the Balkan Countries with great involvement of Greek Banks and investors.
We also had a mismanagement of the loans by the Greek Governments by increasing the Government sector too much. The life in Greece became very expensive and many tourists chose to go to Turkey for cheaper vacations. Also many industries moved out of Greece because of high salaries for working human resources and went to neighboring Balkan Countries.
After that we had an enormous world financial recession which hit Europe and of course Greece. This caused Greece not to be able to perform but to need extra aid. With not existing manufacturing exports, with the tourism been expensive and the Government too big, plus the defense of its borders without any participation of the EU turned Greece to be in a most grave position to overcome the crisis.
EU faces the problem of Greece only financially and not as a part of its own main interests. If Greece defaults and returns to its old currency then this will cost EU much more than to save Greece. When we say save Greece, we mean a strategic real plan with human approach and not by making the poor Greek people jump over the balconies to commit suicide, because they loose everything. They loose all of the sadden their income on which they had planned their lives, they had loans and mortgages to pay, they had children to grow and educate etc.
Greece's dept is only the 3% of the EU dept. It should cost about 60000.00 $ per head in Greece but only 2500.00 $ for Germany to make Greece a most competitive Country and a strong hold of Europe on the frontiers and borders with Asia and Muslim Countries.
Germany which is the leader strongest economy of EU as well all European countries, if they want a strong Europe not only economically, but also as a unity to survive into the chaos of unrest, which is becoming bigger and bigger in the Middle East the North Africa and Muslim countries. Have to approach the crisis of Greece, which is defending the boarders between Christian Europe and Muslim world ......and Asia as a Major political issue. Greece is paying by itself the huge cost of defending these borders with not any human participation of cost sharing. Remember something, for thousands of years Greece was the stronghold to defend Europe from eastern invasions. Today it is the same.
If Europe does not give to Greece what it's needed to grow and become economically competitive and strong militarily, then European Union will fall apart and disappear.
Of course Greece needs to take the necessary measures to facilitate the support under the eyes of its European partners.
With Turkey turned to a Muslim country and increasing its interests to become a leader, as well Iran and all the Middle East and North Africa unrest threatening Europe, it should be a grave mistake for the European Union not to face Greece's problem as its own problem of existence.
###