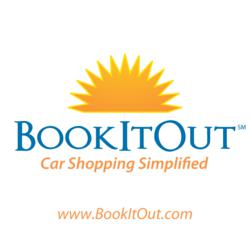 It is more important than ever for dealers to find more efficient and cost effective sales tools.
Jacksonville, FL (PRWEB) September 28, 2011
With the launch of their new consumer website, BookItOut.com isn't looking to compete in the online auto industry; they're out to lead it. The new platform offers auto dealers valuable tools to increase sales for a significantly smaller investment than the competition. The application is completely technology agnostic and with no hardware or sync requirements, dealers can access their inventory from any web capable device.
BookItOut.com dealers receive the standard features of inventory listing and access to industry data just like similar sites, but at a much lower price starting at $55 (fifty-five) dollars per month compared to thousands charged by Cars.com and AutoTrader.com. "Our national economy and the automotive industry have both experienced difficulties recently," said Executive Vice President Jonathan Hedy. "It is more important than ever for dealers to find more efficient and cost effective sales tools. BookItOut.com offers a complete solution."
BookItOut.com promises dealers industry leading services with fifteen all inclusive products. Dealers will have access to the only true-cost vehicle value information in the market based on zip codes among other valuable assets. With no hardware or sync requirements, data is available to users in real time from any web enabled device. When asked how BookItOut.com is able to provide this depth of service at a significantly lower cost Hedy replies, "As technology evolves it is becoming much more accessible and affordable. BookItOut.com simply passes the affordability back to our consumers."
About BookItOut
Since 1983 Advanced Business Computers of America, Inc. (ABCoA) has provided software solutions to automotive professionals across North America (currently in 48 States & Canada). In 2005, ABCoA's founder and chairman patented a revolutionary process of data aggregation in order to provide the industry's most accurate vehicle valuation and market insight, thereby establishing BookItOut, Inc. (BIO). A component of the assimilated data involves dealers' unsold inventory, therefore in early 2010, BIO began developing a consumer-centric website utilizing Amazon's cloud-computing technology with the goal of creating the largest and most affordable vehicle listing website. Led by some of the world's foremost programmers, BIO's consumer website is thin-client, device agnostic, and free of advertisements.
###