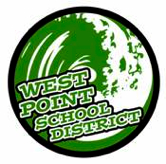 Our goal is to increase student motivation in preparation for college and their future careers. The i21 Zone training will transform the learning process by embedding technology in classroom instruction to promote high academic achievement.
Mobile, AL (PRWEB) September 28, 2011
This school year West Point School District in West Point, Miss., has launched the IMPACT laptop initiative to increase student attendance and graduation rates. Funded through an Enhancing Education Through Technology grant, the IMPACT (Inspiring and Motivating, Performance, Achievement and Creativity through Technology) program enables every senior student to checkout a laptop, for a nominal usage fee, for the year, enhance classroom instruction and allow learners to complete homework online. The program is designed to enhance classroom instruction, encourage students to attend school daily, and foster 21st century skills and college readiness. Students gain learning experiences they may not have been exposed to otherwise. To support the program, the school district is providing teachers with professional development and training conducted by STI, a southern-based company that is a leader in education data management and instructional coaching.
Through the IMPACT program, West Point seniors are given a brighter educational outlook and an opportunity to excel in a competitive global market. The key to a successful implementation is ensuring that all responsible parties including parents are aware of the expectations of the program. Every participating senior and their parents are required to attend an IMPACT orientation class that addresses the responsibility issues, maintenance, and care of the individual laptops. Supported by school-home communications, each participant understands the capacity for the laptop initiative to enhance student achievement and attendance through more engaging instruction and student-created content.
A target group of West Point teachers are participating in the i21 Zone professional development and training conducted by STI to ensure laptops are used in classroom instruction effectively. In partnership with West Point administrators, STI is providing a customized technology integration plan and training that helps the district build a foundation for teachers to transform their classrooms into dynamic, interactive learning environments, personalized to students' individual needs, by using the technologies that are already available to them. The district is able to capitalize on their technology investments while improving student outcomes.
"The IMPACT program has been developed to introduce our students to technology not usually made available outside of school," stated Chris Carter, West Point School District's technology director. "Using the laptops provided by IMPACT, students gain extensive access to online resources inside and outside of the classroom. Our goal is to increase student motivation in preparation for college and their future careers."
Even though the initiative was recently launched administrators at West Point School District already see the benefits and advantages that are available to their student population in helping them prepare for higher education and beyond.
Chris Carter said, "The i21Zone training will transform the learning process by embedding technology in classroom instruction to promote high academic achievement. We are excited about the potential IMPACT and the professional development will provide to our school."
The participating students are excited about the new laptop initiative and the ease of completing assignments online. "I use Google to help with my vocabulary and my research for projects. I really like using Yahoo Mail to email my teachers my school work," stated senior Cody Dennis.
Realizing the impact the laptop initiative will have on individualized instruction, West Point School District is looking to expand this program to additional grade levels in the near future. To stay on the leading edge of technology for their students, West Point School District is looking for creative ways to incorporate additional funding sources. Corporate sponsors can contact Chris Carter directly at 662-494-4242 ext.1018.
About STI
STI is a leading provider of Education Data Management solutions to the K-12 public and private school market. STI's fully integrated suite of Web-based products addresses attendance, scheduling, discipline, grade reporting, state reporting, financial management, student health, parent/teacher communications, special education, formative assessment, and data mining. Additionally, STI offers a comprehensive program of professional development services to help administrators and teachers with school improvement initiatives such as developing data-driven response-to-intervention and formative assessment programs. More than 6,000 schools in 50 states and several countries use STI solutions. The company was founded in 1982 and is headquartered in Mobile, Ala. For more information, phone 800-844-0884 or visit http://www.sti-k12.com.
# # #