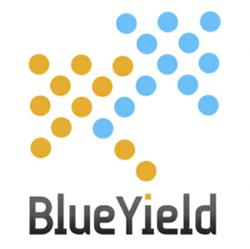 BlueYield's great rates and expert guidance process for financing a new or used car are the best I have seen.
Mission Viejo, CA (PRWEB) September 28, 2011
BlueYield, Inc., a consumer auto finance lending exchange and leading provider of private-label affinity automotive financing programs, today announced that it has teamed up with the Heritage Sports Radio Network (HSRN) to offer auto financing solutions to its fan base through HSRN's nationwide broadcast of major college sporting events.
HSRN is the leading source of news and analysis for every team and sporting event of Historically Black Colleges and Universities (HBCU). HSRN's listeners are the vanguard of the African-American community: affluent, well educated, and highly influential in shaping African-American culture. HSRN broadcasts through the creative use of satellite radio, Internet webcasts, traditional radio, and online at HSRN.com. In addition to HSRN's live broadcasts, HSRN.com has become the "go to" site for all HBCU sports information, attracting millions of visitors every month.
"We are very pleased to partner with BlueYield to offer an automotive finance solution to our collegiate sports fans," said HSRN President Omarr Bashir. "Automobile affordability continues to be one of the biggest challenges facing today's motorists. We were looking for an enthusiastic partner that understands the needs of our fan base. BlueYield's great rates and expert guidance process for financing a new or used car are the best I have seen. Their ability to provide flexible financing options in a helpful, straightforward manner made BlueYield the clear choice for HSRN."
The newly announced partnership will give visitors to the HSRN.com web site access to the most competitive vehicle purchase and refinance rates available in the market today. BlueYield's products and services are designed to meet the automotive financing needs of a wide variety of car buyers. Consumers continue to show their preference for transacting business via destination portals that offer products and services relevant to their particular interests. By customizing its approach to match the needs of each partner, BlueYield is able to present a targeted value message, complemented by a top-quality customer service experience.
"Our auto financing platform is the perfect fit for HSRN," said Bill Gerhard, VP of Partner Programs for BlueYield. "HSRN's standards of broadcast excellence reflect decades of experience and achievement in the field of communications. HSRN's fans have also come to expect a high-quality consumer experience through the HSRN.com web site. Our simplified auto loan process, combined with our desire to speak directly with every customer, provides HSRN's valued audience with a very attractive alternative to financing at the auto dealership."
About Blue Yield, Inc.
BlueYield is a "direct-to-consumer" auto finance lending exchange, delivering exceptional value to its affinity partners, consumers, lenders, and lead sources. The company deploys proprietary technology, sophisticated processes and high-touch service to create a unique experience for consumers seeking an alternative to dealer-sourced financing. BlueYield's advanced technical capability combined with a national network of established lenders creates an efficient platform for marrying the automotive finance needs of borrowers with the financial resources of lenders. BlueYield delivers robust financing solutions through affinity partners such as AAA and Hertz, as well as powering the online brands AffinityAutoLoans.com, BlueMonkeyJunction.com, and AutoClubFinance.com.
###