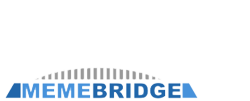 "There's no animal that's more faithful, that's more loyal, more lovable than the mutt." -- Bill Murray in _Stripes_.
Denver, CO (PRWEB) September 28, 2011
MemeBridge has announced a name it's forthcoming SaaS (Software as a Service) SEO (Search Engine Optimization) service offering -- SEOMutt.
The software is designed to act as a faithful companion to a webmaster, to guide him through the process of search engine optimization and lead him to improved rankings, traffic and conversions.
SEOMutt is an odd name for a software package, but as Bill Murray's character John Winger stated in the movie Stripes, "There's no animal that's more faithful, that's more loyal, more lovable than the mutt." The goal for SEOMutt is to be that faithful, loyal, and lovable companion for our webmaster customers.
The software will help customers manage their domains, sites, and pages. It will help them identify keywords and track their rankings for those keywords. It will help customers find link building opportunities and improve their search engine rankings through ethical link building.
The SEOMutt software is currently in alpha test. First customer launch is scheduled for Q1 2012.
Corporate Summary
MemeBridge is a company with a mission: Spread Good Ideas. A meme is the smallest unit of thought and the job of MemeBridge is to build bridges which assist good memes in overcoming obstacles. MemeBridge has extensive experience creating and managing web publications, including the Tech-FAQ.com, MightyGuide.net, and WhoDiscoveredIt.com. MemeBridge web sites serve several million visitors per month and provide information and guidance to people from all over the globe.
###