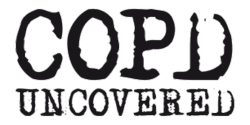 (PRWEB UK) 28 September 2011
Results from 'COPD Uncovered: An International survey on the impact of chronic obstructive pulmonary disease (COPD) on a working age population' reveal the personal, economic and societal impact of COPD on an economically active population. It demonstrates the burden of COPD on this population describing the observed effects of COPD on income, employment, work productivity, healthcare utilisation and quality of life. It shows the extent to which people with COPD experience a significant decrease in their overall level of lifetime earnings due to early retirement and diminished quality of life. Healthcare systems also face an increased cost due to an increase in healthcare utilisation. [1]
Key findings within COPD Uncovered: [1]

40% of 45-67 year olds with COPD are forced to retire prematurely due to COPD:
o Estimated lifetime income losses per individual due to premature retirement is $316,000 [£200,000]: a combined total of $141m [£89.6m] for the cohort
o Average age of retirement is around 54 years (resulting in a high societal and economic impact where typical retirement ages are higher in Brazil, Germany, UK and US).
o Early retirement will result in reduction of personal tax and pension contributions and an increase in healthcare utilisation
o For those remaining in active employment, lost time from work results in average lifetime losses of $7,365 [£4,661], but in some countries such as Turkey, this is as high as $20,805 (amounting to $596,000 [£377,000] for the cohort)
o 22% needed regular care on a daily basis from family and friends and of these, 54% needed care constantly or at least for part of everyday. Loss of income on an annual basis for carers was $16,045 [£10,155]

The total annual healthcare utilisation costs is estimated to be $5.74m [£3.63m] for the cohort, excluding cost of pulmonary rehabilitation:
o The annual cost of healthcare utilisation (excluding treatments costs and diagnostic tests) per individual was estimated to be $2,364 [£1,500]
o 50% of the population in this study accessed primary care services within the previous month
People suffering from COPD have a reduced quality of life with severity of illness:
o The impact of COPD on people's earning power and overall household income makes them concerned about the future impact on their lives, and those of their family, and their ability to maintain the same lifestyle as they had before
o Health-related quality of life was worse for those with more severe disease and higher comorbidities
o Comorbidities in this young age group is extensive: 75% reporting at least one co-morbidity and 25% reporting three or more
40-65 year olds make up one quarter of the world's population and constitute a large part of the workforce. They are at the peak of their earning potential - two thirds of national paid income is earned by 40-65 year olds. [2,3] The economic environment is increasingly reliant on this group as a driving force behind tax income. This reliance is only set to increase, with many countries extending or looking to extend the age of retirement.
COPD Uncovered is the largest data set collected from six countries with differing economic, social and demographic characteristics and therefore presents a wide international perspective on the disease impact. It is a cross-sectional survey involving 2,426 participants aged between 45 and 67 across six countries (Brazil, China, Germany, Turkey, USA and UK). Inclusion criteria were a recalled physician diagnosis of COPD, a smoking history of more than 10 pack years and the use of COPD medications in the previous three months prior to questioning. [1]
The COPD Uncovered initiative is a compendium of research and analysis undertaken by experts in respiratory health. The global initiative aims to explore some of the most important issues in chronic obstructive pulmonary disease (COPD) today.
COPD Uncovered: A Call to Action
Until recently, the true global economic impact of COPD in a working age population was unknown. COPD Uncovered has revealed the impact on the individual, healthcare services and economies through an in-depth global survey and the development of a novel budget impact model. These important findings provide an accurate foundation to review strategies for identifying and managing COPD.
General Public
What can members of the general public do?
COPD is costing patients and their families both personally and economically.
Members of the general public can:

Increase their and others' awareness of COPD and its symptoms as only about half of the 210 million people worldwide who are estimated to have the disease have been diagnosed [4,5]
Look after their lungs! Preventing COPD from developing in the first instance (for example by not smoking) place is far better than treating the condition later in life
Visit a healthcare provider for a lung function test if they have symptoms such as a persistent cough with phlegm, breathlessness or a wheezy chest, particularly if they smoke or have smoked in the past. Family and friends can also play an important role in encouraging people with COPD symptoms to visit their healthcare professional to discuss managing their condition
Governments
What can governments and policy makers do?
COPD is costing Governments and policy makers significant amounts of money in terms of healthcare utilisation costs, lost taxes, increased state benefits and impaired or lost productivity. The struggling global economy is relies on people of working age to be productive, however the incapacity associated with COPD can seriously affect the ability of this key group of individuals to make their full contribution to society.
Governments can:

Develop comprehensive national strategies that promote the prevention of COPD, improve diagnosis and enable provision of optimal healthcare and education
o Include approaches that improve wellbeing and enable people of working age with COPD to continue to work
o Increase their efforts around encouraging smoking cessation

Prioritise younger COPD patients with the goal of enabling them to continue or return to work – for the benefit of individuals with COPD, their families, and society as a whole
Drive awareness of COPD and its symptoms among the general public and health professionals including occupational health practitioners
Payors and health authorities can:

Invest in appropriate and accessible health services, including preventative health, smoking cessation services, and general health & well-being educational programmes for patients
Provide input into deciding the most relevant measures to accurately assess the benefit and value of treatment, given the overall goal of keeping patients active and productive. The novel budget impact model [6], developed by COPD Uncovered as a global tool, can be used to define the true economic costs of COPD for an individual country or locality
Unite stakeholders in a joint effort to encourage access to high quality education programmes improve education for healthcare professionals to identify symptomatic patients and ensure early diagnosis and access to appropriate integrated care
Healthcare professionals
What can healthcare professionals do?
COPD is costing healthcare professionals through increased use of their limited resources.
Healthcare professionals can:
Ensure that they have appropriate skills to recognise the considerable burden COPD incurs and the knowledge to treat people with COPD effectively – i.e. identification of symptomatic patients to ensure patients receive an early diagnosis and access to appropriate integrated care
Measure the health status of each patient to assess the full impact of COPD symptoms on the patient's life
Design appropriate patient management plans to address all elements of a patient's life (e.g. ability to work) rather than focusing solely on clinical measures (e.g.pulmonary function), which have no direct correlation to a patient's life
COPD is costing employers in productivity and sick leave. In Europe, productivity losses due to COPD amount to a total of 28.5 billion Euros annually. [6,7]
Employers
What can employers do?
Employers can:

Provide their employees with easy access to smoking cessation programmes and health and well-being information messages
Consider liaising with an occupational health practitioner to ensure any information / programmes / environmental assistance they provide is beneficial and tailored to their workforce
Keep informed about the impact of COPD on their business and their employees
Take an active role in educating staff about COPD
Support employees with COPD to remain in the workplace and stay employed for longer – e.g. providing flexible employment option such as flexible hours
# # #
Further Information
For further information, or to request an interview with a member of the COPD Uncovered Research team, please contact:
Jim Baxter / Kristina Marshall / Benjamyn Tan- COPD Uncovered Media Secretariat
Tel: +44 (0)20 7798 9900 / +44 (0)20 7798 9916 /+44 (0)774 7111 217
Email: COPDUncovered(at)toniclc(dot)com
Candy Perry / Sue Davis Russell – Education for Health
Tel: +44 (0) 1926 836 995 / +44 (0)1926 836841
Email: c.perry(at)educationforhealth(dot)org / S.DavisRussell(at)educationforhealth(dot)org
COPD Uncovered website: http://www.educationforhealth.org/pages/copd-uncovered.html
References
1. Fletcher, M et al. COPD Uncovered: An International survey on the impact of chronic obstructive pulmonary disease (COPD) on a working age population BMC Public Health 2011, 11:612
2. US Census Bureau. Current 2009 Population Survey, 2009 annual social and economic supplement. Available online at: http://www.census.gov/hhes/www/cpstables/032009/hhinc/new02_001.htm. Accessed October 2010.
3. Office for National Statistics. Annual survey of hours and earnings. Available online at: http://www.statistics.gov.uk/downloads/theme_labour/ASHE_2008/2008_age.pdf. Accessed October 2010.
4. WHO, Chronic obstructive pulmonary disease. http://www.who.int/respiratory/copd/en/ (Last accessed August 2011).
5. National Institutes of Health. National Heart, Lung, and Blood Institute. Morbidity and mortality: 2007 chart book on cardiovascular, lung and blood diseases. http://www.nhlbi.nih.gov/resources/docs/2009_ChartBook.pdf (Last accessed August 2011)
6. Baldwin M et al. A novel method to estimate the economic impact of COPD in patients of working age. Abstract and poster presented at COPD7 International Multidisciplinary Conference, 2 July 2010.
7. ERS, Part 2 Major Respiratory diseases: 03 Chronic obstructive pulmonary disease: http://dev.ersnet.org/uploads/Document/45/WEB_CHEMIN_1263_1168339451.pdf (Accessed 13 September 2011)