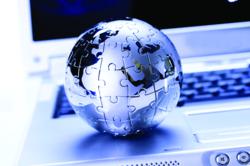 "Together we broaden our front-to-back offering for regional, multinational, and global companies." Emmanuel Gillet, Cassiopae
Paris, France (PRWEB UK) 30 September 2011
Cassiopae, a market-leading global asset finance software provider, has acquired 100% of the shares of Field Solutions, a UK-based supplier of software solutions and services for asset and credit finance. Field Solutions offers finance pricing, origination, and contract administration solutions to 150 customers in the banking and finance industries. The acquisition expands Cassiopae's presence in the UK and Ireland and business opportunities within blue chip financial services companies in the region.
"Field Solutions is well respected among major banks, lessors, captives and introducers for its strong heritage in pricing solutions as well as origination, point of sale (POS), proposal and contract management capabilities," said Emmanuel Gillet, President of Cassiopae. "Together we broaden our front-to-back offering for regional, multinational, and global companies."
"With this acquisition our clients gain access to the industry expertise and resources that comes from Cassiopae's two decades in the business," added Alun Booth, Managing Director of Field Solutions. "We look forward to introducing the most highly-configurable global lease and loan system to financial services companies in the UK and Ireland."
About Cassiopae
Cassiopae global finance and asset management solutions support hundreds of billions of euros and millions of assets in live lease and loan portfolios for more than 90 customer sites in 30 countries. A multi-lingual, multi-currency solution, Cassiopae's commercial lending, leasing, and asset management software offers a configurable web-based user interface and leverages industry-standard technology including Web 2.0 Rich Internet Application technology, Oracle® DB, Unix®, Linux®, and Windows® environments. For more information visit http://www.cassiopae.com.
About Field Solutions
Field Solutions has over two decades of experience in the asset Finance industry. The company has over 150 clients: introducers, brokers, lenders and major banks, and in excess of 10,000 users of its pricing and quotation solutions. These solutions support a significant percentage of all finance and leasing transactions in the UK and Irish markets supporting the entire origination process, from pricing and quotation through to administration. For more information, visit http://www.FieldSolutions.co.uk
###