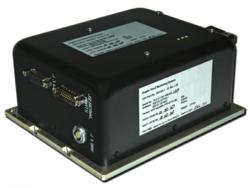 These innovations add genuine value and practical tools required to provide a safer cockpit and a better bottom line.
Helitech, Duxford, Cambridgeshire, UK (PRWEB) September 29, 2011
Guardian Mobility today announced that its STC (Supplemental Type Certificate) for installation of its Flight Data Monitoring (FDM) equipment on the Eurocopter AS350 family of helicopters, already in service, has been modified to enhance functionality. These enhancements add real-time satellite communications and a powerful Air Data Computer. Approval is imminent.
In addition to the full-featured FDM system to support Flight and Maintenance Operational Quality Assurance (FOQA/MOQA), the set of monitored parameters has been expanded to include a complete set of altitude and speed parameters. The cost-effective satellite communications system allows the real-time transmission of exceedances and FOQA/MOQA events to authorized ground users as they happen. The communications system also allows the addition of a tablet to provide real-time, two-way text messaging.
Howard Pearl, Guardian's President and CEO, said, "These innovations add genuine value and practical tools required to provide a safer cockpit and a better bottom line." He added that "Our customers will have unprecedented access to flight data immediately and/or post flight that has been analyzed and summarized into information that is usable and provides immediate returns."
About Guardian Mobility
Guardian Mobility is the provider of global tracking, voice and data communications and data management solutions to the aviation marketplace. Guardian has developed a full range of products and services targeted at assisting aircraft operators increase safety and efficiency, reduce costs and improve reporting. Guardian introduced the first portable GPS tracking device in 2002, delivering location and status information, and has since developed solutions to facilitate 2-way text messaging and automatic data communications between the aircraft and the ground. Guardian's products are approved for government-mandated Automatic Flight Following (AFF) and are used by fleet operators worldwide for Flight Data Monitoring (FDM) and Engine Trend Monitoring (ETM) to support Flight Operations Quality Assurance (FOQA) and Maintenance Operations Quality Assurance (MOQA) as part of a Safety Management System (SMS).
###