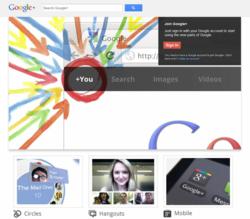 Chicago, IL. (PRWEB) September 28, 2011
Over the last year, Google had the velvet ropes out, only allowing in a limited number of people as they continued to beta-test their circle system and refine their social network. With the red carpet now rolled up, Google has extended the invite to everyone, making Google+ poised to take a huge cut out of Facebook.
Facebook is too large to falter though, right? Wrong.
Jay Correia, owner of the nationally recognized web design company, DreamCo Design, and many others in the technical arena are beginning to think otherwise.
It was just a few years ago that MySpace was the social network of choice. What caused the shift then? Facebook made many gains by learning from its predecessor's mistakes. It also dug its hands into the internet by offering up development tools to webmasters, allowing site visitors to log in or check in to various websites using their existing Facebook accounts, thus bolstering a huge user convenience factor.
With Google+ now hitting the shelves, it looks like the tides are about to turn. Fox News has also reported that Google appears to be working on rolling out a built in voice feature that will allow members to communicate directly with one another via phone. Recent "trends" data also displays a huge increase in traffic for Google+ and a buzz about the web with the network receiving a huge influx of searches.
With an estimated 50 million people already signed up since launch, Google+ seems well on its way to taking a chunk out of Facebook.
Google+ has ramped up privacy and security, two gaping holes many users of Facebook have always been concerned with. It also offers up superior social networking functions with the circle system, allowing users to organize their social network like never before. Google also has ability to eventually tie in Google Search, Youtube, Gmail, and many of its other preexisting products into the network.
Google has even teamed up with search rivals Yahoo and Microsoft by allowing users to easily import contacts to invite to a user's Google+ account, thus making the network grow that much faster.
With this said, the most important element involving the shift involves Google's ability to self promote. Owning the most visited URL in the world certainly makes it easy to expose millions of people to anything you offer on the cheap.
It seems like it is only a matter of time until the next social networking superpower shift.
# # #