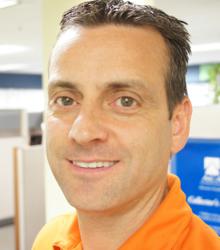 Boston, Massachusetts (PRWEB) September 29, 2011
American Profit Recovery, a collection agency with offices in Massachusetts, Michigan and North Carolina has announced that Jeff DiMatteo, an owner and partner has been elected to the ACA International Education Foundation Board. The national board oversees the activities of the foundation which spearheads many consumer debt educational programs and actively promotes financial literacy to consumers.
DiMatteo will work with other board members from across the country to oversee the board's activities and develop new ways to promote and fund the activities of the foundation. Those programs include the popular Ask Doctor Debt consumer advice website which provides consumers with debt issues online advice and the Loomer-Mortenson Scholarships which assists individuals in the collection industry and their children heading to college.
The foundation is part of ACA International which is a member organization that advocates for the collection industry.
Chris Wunder, Chair of the ACA International Foundation, said "Jeff and his employees are outstanding examples of community philanthropy and we are excited that he is joining the ACA Foundation Board of Directors."
Other programs the foundation spearheads include a community education kit, National Credit Education Week, grant funding for programs related to financial literacy and the Collectors Pledge which asks all in the collection industry to adhere to a pledge of treating everyone with respect.
DiMatteo and his team have supported the foundation including Ask Doctor Debt with many internal fundraising programs including Collectors Challenge week and other programs which have raised thousands of dollars over the past few years.
For more information on the foundation's flagship program [Ask Doctor Debt, visit the official website: http://www.askdoctordebt.com/
About American Profit Recovery:
American Profit Recovery (APR) is a collection agency with offices in Massachusetts, Michigan and North Carolina. Founded in 2004, APR specializes in the collection of third-party debt in industries such as medical/dental, banking, trades, lawn care and other professional services. With early intervention and a strong focus on ethics and diplomacy with consumers, APR works hard to preserve the relationship between client and consumer with an ultimate goal of keeping the business relationship intact. The firm serves approximately 3,500 clients nationwide. American Profit Recovery and their team have earned many awards including Best Places to Work in Collections, The ACA International Foundation Fellow Award and Banker and Tradesman's Gold Readership Award. 800-711-0023 http://www.americanprofit.net/
###