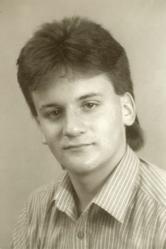 Paying 37p a litre for fuel sounds like a fairytale, but you really can pay 1983 prices. You just have to travel in a full car.
(PRWEB UK) 28 September 2011
Do you remember when mullets were in fashion, shell suits were all the rage, and petrol was 37p a litre? For tens of thousands of savvy drivers in the UK those prices aren't in the distant past. And more are encouraged to join them during Liftshare Week, running from 3rd to 7th October.
They are members of Liftshare.com, an innovative organisation which encourages car-sharing around the UK. By simply sharing a journey with three other people, the cost of fuel can be driven down to what it cost in 1983, and even sharing with one other person pushes the price down to 1999 levels.
At a time when the nation is focused on saving money, this is one method that doesn't mean a big change to lifestyle. The typical commuter can save an average of £800 a year simply by car-sharing with one other person.
Across the UK, Liftshare members will save over £80 million in 2011, and the organisation is encouraging more people to sign up to the free scheme during their second annual Liftshare Week, held from 3-7 October.
Liftshare founder Ali Clabburn explained: "We make it easy for commuters and travellers to find people who are already travelling in the same direction, and then share their journey together. Paying 37p a litre sounds like a fairytale, so it's brilliant to see people's faces as the truth hits home: you really can still pay 1983 petrol prices – you just have to travel in a full car."
The money saved is making a real impact on people. Liftshare member Nigel Lowe, from Kingston, said: "It's very easy to use. I registered, found someone to share with straight away and I've now halved my fuel costs. Great!"
Liftshare Week runs from 3-7 October. You can sign up for free to find someone else going your way on http://www.liftshare.com.
# # #