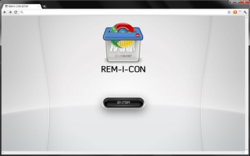 (PRWEB) September 29, 2011
SecureBucket.com, an online venue for showcasing exciting projects and the maker of myTrustBucket.com, announces the launch of its private chrome extension, REM-I-CON. REM-I-CON, which stands for Remotely-in-Control, clears cookies, history, windows, bookmarks, and uninstalls Apps or Extensions.
REM-I-CON accepts the following functions while in beta stage: the ability to close all browser windows, wipe cookies, wipe history and wipe bookmarks. It also allows the user to uninstall Extensions or Apps. During the beta stage, users can link unlimited browsers to the system.
No private data is sent to the control server to ensure the customer's protection. Richard continues to make programs and features that ensure his customers' protection on the internet. He comments, "Future improvements and additions that are currently unavailable in Chrome will allow companies to remotely block certain websites and clear even more private data."
REM-I-CON is a free service that only requires a simple registration process. For more information, visit securebucket.com or follow the company on Twitter @SecureBucket.
SecureBucket.com is also the maker of myTrustBucket.com, a ratings and reputations monitoring system for business owners.
About Secure Bucket Inc:
Secure Bucket Inc. was created to showcase, support, and innovate anything that creates a well combined excitement. SecureBucket.com is the maker of myTrustBucket.com, a ratings and reputation monitoring system. myTrustBucket.com, launched in the summer of 2011, provides business owners a unique way of tracking their reputation. It provides website owners and politicians with a protected review page where customers can offer ratings based on different categories depending on the type of site.
Contact:
pr(at)mytrustbucket(dot)com
# # #