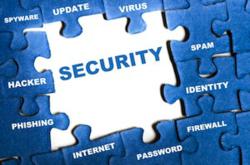 our EDGAR/XBRL services business handles stock price sensitive information (yet to hit the public domain) of more than 2,500 businesses
(PRWEB) September 29, 2011
TaurusQuest secures ISO 27001:2005 accreditation for information security practices from TUV SUD of Germany.
As a leader in preparing financial statements in XBRL and iXBRL formats for regulatory filings, with more than 80,000 filings in the last six years in United States and United Kingdom, TaurusQuest handles price sensitive information of public corporations before such information is made available in the public domain. TaurusQuest also provides accounting services, legal services and other business processes which require high level of security.
TaurusQuest has in place necessary arrangements to secure the privacy and confidentiality of information handled through a set of policies and practices governing its premises, technology infrastructure, people and work flow processes. TaurusQuest's delivery centers are restricted to authorized staff only and are subject to a 24/7 camera surveillance. Work stations do not permit local storage of data and do not permit writing to any device such as CD/DVD, USB flash drives etc. The network infrastructure is fully protected by a state-of-the-art firewall to prevent unauthorized intrusion or operation from outside the network.
Recently these information security management practices of TaurusQuest were evaluated by TUV SUD of Germany and certified to be in compliance with ISO 27001:2005 standards. The certification validates the information security management practices of TaurusQuest.
Suresh Illath, Vice President Service Delivery said "our EDGAR/XBRL services business handles stock price sensitive information (yet to hit the public domain) of more than 2,500 businesses. In our accounting services and legal services business information security is also of paramount importance. We place great emphasis on our information security practices. We are delighted our policies and practices have met the ISO standards. This accreditation further reinforces our clients' confidence in us"
About TaurusQuest: TaurusQuest Services Private Limited is a provider of outsourced management of business processes in accounting and legal services. TaurusQuest and its subsidiary DataTracks are leaders in converting financial statements into XBRL and iXBRL format for regulatory filings. TaurusQuest has two delivery centers in Chennai and offices in New York and London.
###