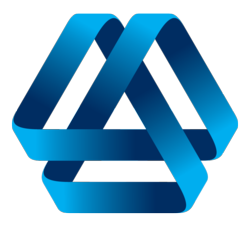 "We are extremely excited about this change, as we are confident that the word Nepsis truly reflects who we are, what we do and what we stand for."
Minneapolis, MN (PRWEB) September 30, 2011
Anchor Capital Management, Inc., an independent, fee-based asset management firm serving private client group and clients of other financial advisory firms, announced today that the firm's name has been changed to Nepsis Capital Management, Inc.
Mark Pearson, Nepsis Chief Investment Officer explains that when he founded Anchor Capital he purposely chose that name to convey the notion that the firm's unique approach was anchored to sound risk management and investment philosophy. The name swiftly caught investors' attention leading the firm to experience a significant growth in assets under management in a relatively short time span.
"Because of this rapid success, it was brought to our attention that there is another financial company named Anchor in the marketplace," stated Pearson. "And, although we believe that Anchor aptly describes our investment process, our legal counsel came to the conclusion that a name change was the most sensible and viable decision for us to implement."
Pearson clarified that Nepsis is a Greek word that means to be watchful, alert and vigilant with a clear, sober mind against illusions and fear, and providing the ability to attain clarity and discernment. A word that in his opinion encapsulates the essence of the investment philosophy and strategy that characterizes his firm and epitomizes the spirit, high ethical standards and excellence that drives his team.
"We are extremely excited about this change, as we are confident that the word Nepsis truly reflects who we are, what we do and what we stand for. However, it is also important to underscore that this name change came as a result of the tremendous success we are experiencing in sharing our investment philosophy and strategy," Pearson added.
On October 1st, in addition to the name change, the firm will also launch a new Website (http://www.nepsiscapital.com) that provides detailed information regarding asset management services and investment strategies provided by Nepsis. The site will prominently feature a Client and Advisors sections. The latter dedicated to attract financial advisors who seek to join an asset management firm with a strong track record and a straightforward investment philosophy that would best suit their clients' individual needs and financial requirements.
"We are very pleased with our new Website. It is professional, informative, intuitive and easy to navigate and, most importantly, it portrays our passion and dedication and will undoubtedly help us attract new talent to expand the cadre of highly accomplished professionals that already comprises our firm," Pearson concluded.
About Nepsis capital Management
Based in Minneapolis, MN, Nepsis Capital Management, Inc. is an independent, fee-based asset management firm serving private client group and clients of other financial advisory firms. Additional information can be found at http://www.nepsiscapital.com
Media Contact:
Claudio Pannunzio
I-Impact Group, Inc.
Tel: (203) 532-5881 or claudio(at)i-impactgroup(dot)com
###