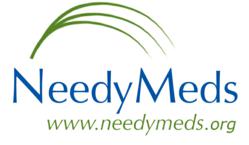 Gloucester, MA (PRWEB) September 30, 2011
NeedyMeds, a national nonprofit, added a new resource page to its Web site tailored for those with Lymphoma. The page is a lymphoma-specific source of help for those looking for information on the disease and financial resources to help assist with the cost of medications.
The Lymphoma Resource Page, created in collaboration with the Lymphoma Research Foundation, provides information on this disease including an overview, research, education, support and more. In addition, the page lists financial resources that help with the cost of the drugs used to treat lymphoma, free clinics, and programs that provide other types of financial assistance.
This comprehensive information source is found at http://www.needymeds.org/resourcepages/lymphoma.htm.
The Disease Resource Pages were created as a "one-stop shopping" concept to save patients and advocates time when trying to compile accurate and targeted information on specific diseases. New pages are added frequently. Current pages are offered for ADHD, ALS, Alzheimer's, Ankylosing Spondylitis, Arthritis, Asthma and Allergies, Autism, Bipolar Disorder, Breast Cancer, Cancer, Cerebral Palsy, Cervical Cancer, Chronic Fatigue Syndrome, COPD, Crohn's Disease and Ulcerative Colitis, Cystic Fibrosis, Diabetes, Eczema, Endometriosis, Epilepsy, Fibromyalgia, Gaucher Disease, Glaucoma, Heart Disease, Hemophilia, Hepatitis (all), HIV/AIDS, Hunter Syndrome, Huntington's Disease Infertility, Interstitial Cystitis, Kidney Disease, Leukemia, Liver Cancer, Lupus, Lyme Disease, Lymphoma, Major Depression, Melanoma, Multiple Sclerosis, Muscular Dystrophy, Narcolepsy, Neuropathy, Obsessive Compulsive Disorder, Osteoporosis, Parkinson's Disease, Prostate Cancer, Psoriasis, Pulmonary Hypertension, Raynaud's Syndrome, Restless Leg Syndrome, Sarcoidosis, Schizophrenia, Scleroderma, Spina Bifida, Stroke and Tourette Syndrome.
NeedyMeds has the most comprehensive and reliable database of patient assistance programs available. All the information is free, easy to access, and updated regularly. There is no registration process or need for users to enter any personal information.
The Lymphoma Research Foundation offers an information and helpline, support groups, patient education and research. Links to the Lymphoma Research Foundation's resources can also be found on the page.
This collaboration of NeedyMeds and the Lymphoma Research Foundation was created to reach a larger group of people needing support and assistance in a time of shrinking resources. Both organizations are committed to serving those in need.
About NeedyMeds: NeedyMeds, a Massachusetts-based nonprofit, is a comprehensive and reliable source of information on assistance available for people having difficulties paying for their medications or health care. The Web site (http://www.needymeds.org) is visited by approximately 13,000-14,000 people each workday. All of NeedyMeds' information is always free, easy to access, and updated regularly. Unlike similar sites, NeedyMeds requires no registration. All the information is easily printed.
About the Lymphoma Research Foundation: The Lymphoma Research Foundation (LRF) is the nation's largest non-profit organization devoted exclusively to funding innovative lymphoma research and providing people with lymphoma and healthcare professionals with up-to-date information about this type of cancer. LRF's mission is to eradicate lymphoma and serve those touched by this disease.
###