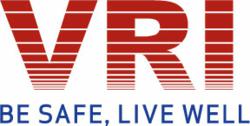 Franklin, Ohio (PRWEB) September 29, 2011
Valued Relationships, Inc (VRI) announced today that the company has been named as a finalist for "Service Business of the Year" by the Dayton Business Journal. The awards ceremony will be held November 17th, 2011 at the Schuster Performing Arts Center Wintergarden in downtown Dayton.
The Dayton Business Journal, Business of the Year award "honors companies and business leaders from throughout the area who have outshined their competitors. Awards are handed out in seven different categories," according to the Dayton Business Journal.
"VRI is honored and excited to be considered for this award. We have seen significant growth over the past year in our PERS, Telemedicine, and Medication Adherence monitoring segments. We attribute this growth to our values driven business model, investment in our employees, and a strong commitment to helping our Care Partners grow," commented Andy Schoonover, CEO of VRI.
VRI's growth has been steady since 2007, most recently announcing that it has reached 60,000 clients in June of 2011. This growth has led to significant hiring within the company as well. VRI has tripled the number of staff since 2007; and has hired more than 45 people this year and is looking to create 30 more positions over the next 4-6 months.
"We believe it is our employees and our Care Partners that have made our growth possible. Their hard work, dedication, and commitment to providing heroic customer service has been a differentiator for us and has enabled us to continue to grow and thrive while others in the industry have struggled to grow and reduced resources," stated Chris Hendriksen, President of VRI. "We are very thankful to those that have helped us get to where we are and look forward to expanding our services and continuing to grow in the future."
For further comment, contact Jenny McElroy at jmcelroy(at)monitoringcare(dot)com or 800.860.4230. VRI is located at 1400 Commerce Center Drive, Franklin, Ohio 45005
VRI is a healthcare services company with over 20 years of experience and is one of the largest providers of telemonitoring, medication adherence and medical alert systems in the country. The company currently monitors over 65,000 active clients across the United States. For more information, please visit http://www.monitoringcare.com.
# # #