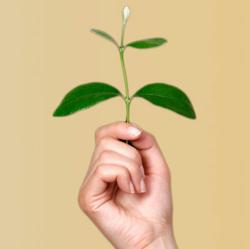 The CE programs offered by HFO, SZC and PPM all fit naturally with one another and emphasize the mind-body connection
Philadelphia, PA (PRWEB) September 29, 2011
HealthForumOnline (HFO), a nationally-approved (APA, ASWB, NBCC, PSNA, CA-BBS) online provider of continuing education (CE) for psychologists, social workers, counselors, nurses and other allied healthcare professionals announces a new alliance with Soji Zen Center of Lansdowne, PA. This Fall 2011, SZC will offer a series of workshops taught by Jules Shuzen Harris, LSW, Ed.D., for beginner and advanced practitioners including,
Transforming Your Life by Living in the NOW, Awakening to the Moment: Freeing Yourself from Thought, and Discovering Being Through Voice Dialogue. These mindfulness-based CE workshops adapt ancient science to modern needs, and include instruction in theory- and evidence-based relaxation techniques, physical exercises, and cognitive behavioral approaches aimed at reducing stress, increasing productivity, and enhancing overall well-being.
The techniques and strategies emphasized in these mindfulness-based CE workshops, such as The Identity System originally developed by Stanley Block, M.D., have proven to be extremely useful and deeply healing techniques to enable individuals to consciously identify affective disconnects and/or mismatches in their lives and more accurately, and perhaps adaptively, live in the moment – mindfully and purposefully. It has proven effective in the treatment of victims –as well as perpetrators-- of domestic violence, in the management of pain, and in the reduction of common stress, depression and anxiety. More recent evidence suggests that mindfulness-based therapies may also be useful for persons with full-blown PTSD.
Jules Shuzen Harris, Sensei is a licensed social worker and holds an Ed.D. with a concentration in applied human development. As a psychotherapist, Shuzen has found creative ways to synthesize Western psychology and Zen to achieve dramatic results with his patients and students. Shuzen is a Soto Priest who has been practicing Buddhism for more than 25 years. He received Shiho from Enkyo Roshi at the Wisdom House in Litchfield, Connecticut and became her second Dharma successor. Shuzen Sensei is the founder and Vice Abbot of the Soji Zen Center, a member of the Zen Peacemakers Sangha and part of a study group at the Maezumi Institute co-directed by Bernie Tetsugen Glassman Roshi and Pat Enkyo O'Hara Roshi, as well as the American Zen Teachers Association.
SZC's mindfulness-based trainings for mental health professionals and allied healthcare workers are perfect complements to HFO's extensive online CE/CEU resource library that focuses on topics relevant to behavioral medicine and health psychology. HFO's new alliance with SZC also represents a growing expansion into live mindfulness-based CE/CEU activities, building on our ongoing relationship with Penn Medicine's Penn Program for Mindfulness (PPM), part of the University of Pennsylvania Health System.
"The CE programs offered by HFO, SZC and PPM all fit naturally with one another and emphasize the mind-body connection" said HFO's Continuing Education Director and co-founder Dr. Michelle Rodoletz. In addition to co-sponsoring these mindfulness-based live CE activities with SZC and PPM, HealthForumOnline's online CE resource library has 20 categories of topics related to health psychology and behavioral medicine (i.e., ethics, cancer adaptation, women's health, cultural diversity, eating disorders, reproduction/sexuality, aging/gerontology, pediatric behavioral medicine, assessment, chemical dependency, chronic/acute illness, clinical intervention, group therapy, infectious disease, long-term care, neuropsychology, pain management, spirituality, LGBT issues). Psychologists, social workers, counselors, nurses and other allied health professionals can now chose from over 75 courses available online or as downloadable, transportable PDFs. Health professionals can log on and complete CE courses at their own pace, on their own schedule, anywhere they have Internet access. CE certificates can be downloaded, printed and reprinted at any time to meet licensure renewal needs.
For more information on these PPM programs or a complete listing of titles in our online CE resource library, visit HealthForumOnline.com.
About HealthForumOnline:
HealthForumOnline (HFO) is approved as a provider of CE courses by the American Psychological Association, the National Board of Certified Counselors, the Association of Social Work Boards, and several state professional organizations, including the Pennsylvania State Nurses Association, an accredited approver by the American Nurses Credentialing Center's Commission on Accreditation, and the California Board of Behavioral Sciences. HFO's CE Program's Advisory Committee and authors are comprised of over 60 nationally-recognized experts in behavioral medicine.
# # #