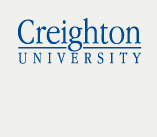 Omaha, NE (PRWEB) September 29, 2011
The Werner Institute of the Creighton University School of Law has announced more details of the Association of American Law Schools Works-in-Progress conference taking place November 4 and 5, 2011, on the Creighton campus in Omaha, Nebraska. A major meeting for scholars in the field of Alternative Dispute Resolution (ADR), the conference offers them the opportunity to share thoughts, research, and feedback about current ideas and projects. The Werner Institute is looking to build on the previous Works-in-Progress conferences by putting together another thought-provoking event that will contribute to the ADR scholarship created at law schools throughout the country.
The event begins with a welcome reception the evening of November 3. The first day of the conference, Friday, November 4, will focus on negotiation and mediation scholarship. The second day, Saturday, November 5, with be dedicated to arbitration. Speakers and attendees who have registered so far include prominent scholars who will present their cutting-edge research on ADR topics including workplace mediation, elder mediation, the reinforcement of peace agreements in conflict zones, conflict theory, collective bargaining in professional sports, lessons learned from the Israeli-Palestinian negotiations, the appropriateness of mandatory ADR processes, three-person negotiations, arbitration ethics, and more.
In addition, the Werner Institute's own Dr. Bernie Mayer, an established expert on ADR, a faculty member who teaches in Creighton's Negotiation and Dispute Resolution program, and a world-renowned author whose books have received numerous awards, will include a session on writing and submitting manuscripts.
"I presented at the very first Works-in-Progress conference four years ago, and many of my colleagues have done so as well," said Arthur Pearlstein, director of the Werner Institute and Professor of Law at Creighton. "The friendly and supportive environment offers a chance for ADR scholars all over the world to get constructive feedback on research and teaching, as well as to build relationships with each other to the benefit of all."
There is no admission fee for the conference, and presentations are not required of participants. The Werner Institute is still accepting registration. For more details and to download the registration form, visit our Upcoming Events page.
Established in 2005, Creighton's Werner Institute is dedicated to providing the highest quality education in negotiation and dispute resolution. The conference supports the Institute's mission to develop the next generation of practitioners and scholars and to be a leader in advancing the field of conflict resolution.
About Creighton University
Creighton University, a Catholic, Jesuit institution located in Omaha, Neb., enrolls more than 4,100 undergraduate and 3,200 professional school and graduate students. Nationally recognized for providing a balanced educational experience, the University offers a rigorous academic agenda with a broad range of disciplines, providing undergraduate, graduate and professional degree programs that emphasize educating the whole person: academically, socially and spiritually. Creighton has been ranked the #1 University in the Midwest in the college edition of U.S. News & World Report magazine for nine consecutive years. For more information, visit our website at http://www.creighton.edu.
###