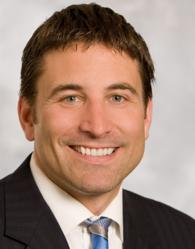 If you'd like to join top scientists and engineers to tackle the next frontier of computing - emotion - please give us a call on either coast."
(PRWEB) September 28, 2011
MIT spin-off Affectiva, the leader in emotion measurement technologies, opened its Silicon Valley headquarters today. This new office brings Affectiva's powerful emotion measurement capabilities to Bay Area innovators, up close and personal.
Specifically, Affectiva has leased space at 2560 Mission College Boulevard, Suite 100, Santa Clara, California. It will serve as headquarters for Affectiva CEO Dave Berman, who joined the company in 2010 from Cisco WebEx. Newly-hired Vice President of Product Management Avril England, most recently with DemandTec, will also be based there, joining Vice President of Sales Brent Sapiro and Vice President of Customer Success Andy Dreisch.
Affectiva is a Massachusetts Institute of Technology spin off founded in 2009 by professor Rosalind W. Picard, Sc.D. and research scientist Rana el Kaliouby, Ph.D. to commercialize emotion technology inventions developed at the MIT Media lab.
Affectiva's Q Sensor -- a wearable biometric sensor in use at 150 leading universities and corporations -- tracks excitement, engagement, stress and anxiety. Customers use the Q Sensor for long-term measurement in clinical or therapeutic research and for unobtrusive measurement in focus group or lab settings.
Affectiva's Affdex interprets facial expressions to scientifically measure emotional responses in real-time using a standard webcam. Large companies and market research firms such as Millward Brown use Affdex to deliver intuitive emotion insights for advertisements. Affectiva envisions other applications for its technologies like interactive kiosks, emotion-enabled devices and gaming.
In July, Affectiva completed a $5.7 million Series B financing round led by WPP's London-based consumer insight group, Kantar, and Ohio-based Myrian Capital. The company is actively hiring in its Waltham, Mass. office and its new Santa Clara office.
"If you'd like to join top scientists and engineers to tackle the next frontier of computing - - emotion -- please give us a call on either coast," Berman said.
About Affectiva
Founded in 2009 by members of the MIT Media Lab, Affectiva applies innovations in affective computing to help understand how people feel in order to improve products and experiences. Affectiva's customers include Fortune 500 companies, agencies and leading universities. Its products include the Q™, a wearable biosensor, and Affdex facial expression recognition technology. Affectiva is privately held with backing from the National Science Foundation and funding from WPP, Myrian Capital and the Peder Sager Wallenberg Charitable Trust, represented by Lingfield AB. For more information, visit http://www.affectiva.com.
Contact:
Affectiva
Lynda Radosevich
lynda(at)affectiva(dot)com
+1 917 922 7020
###