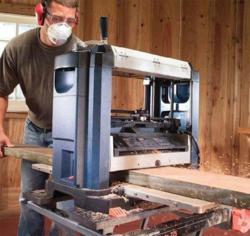 We provide a unique, one-of-a-kind business that established or novice woodworkers can join that will greatly increase their chances of financial freedom
Sandown, NH (PRWEB) September 30, 2011
Woodshop News features 1-800-BunkBed LLC, the Bunk Bed program that spans North America providing hundreds of woodworkers a chance to join its burgeoning network to grow their sales and supplement their income.
What started as a backyard business 19 years ago has grown into the largest home-based woodworking business in the United States and Canada today. And it continues to grow on a weekly basis.
"We provide a unique, one-of-a-kind business that established or novice woodworkers can join that will greatly increase their chances of achieving financial freedom. The beauty of becoming an independent 1-800-BunkBed business owner is that you'll decide how active you want to run your business", states founder and president Jim Rees. "Our success has been directly related to the fact that we allow the business owners who come onboard the flexibility to run their business either full or part time.
Read the full article at Woodshop News.
Information about 1-800-Bunkbed LLC:
1-800-Bunkbed LLC provides a low-cost opportunity for people to run their own nationally recognized bunk bed business right from their own home or shop. As a proven woodworking business opportunity with over 16 years of flawless customer service, 1-800-Bunkbed makes it easy for anyone to run their own home woodworking business and enjoy financial independence. To learn more about this home woodworking business opportunity please visit http://www.1800bunkbed.com.
###