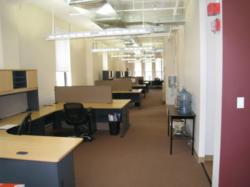 We are currently helping several SEO, SEM and Social Media firms expand their office spaces.
New York, NY (PRWEB) September 29, 2011
Although the economy poses some serious questions as to whether or not companies should be expanding or not it seems as though there is a tremendous surge of growth in the tech firm space especially with regards to companies that focus on SEO, SEM and social Media. Search engine optimization and search engine marketing seem to now be major components of many emerging companies marketing budgets. Companies that focus on these services provide cost savings to their clients as opposed to most paper advertising costs and the results for most companies seem to outweigh lead generation caused by traditional marketing.
Jeff Nissani of JSN Properties placed Vayner Media in office space in 2010 at 220 east 23rd street and the company has since expanded again and taken a full floor space on Park Avenue. "I am currently representing several of these types of companies which unfortunately I cannot name at this point of time but it makes sense as to why these companies are growing. In a turbulent economy many companies are boosting their advertising budgets and when they do it's more cost efficient to do it through web advertising as opposed to traditional advertising," says Jeff Nissani. He also said, "You can expect this trend to continue for quite some time. It's good to see that in this economy certain companies are still continuing to grow."
JSN Properties is a prominent commercial real estate brokerage in Manhattan. For more information call Jeff Nissani at 212 929 8390 or visit their website at http://www.jsnproperties.com.
###