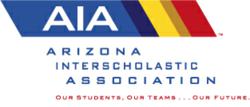 "We will continue to review and try to improve the background check process and we encourage other youth sports organizations to do the same."
Executive Director Harold Slemmer, Ed.D
Phoenix, Arizona (PRWEB) September 29, 2011
The Arizona Interscholastic Association (AIA) was one of the first interscholastic associations nationwide to begin conducting background checks of all game officials in September of 2002. Alarmed by the recent arrest of one registered official, Edward Lee Hartley, the AIA began its own internal investigation to determine how Mr. Hartley could have made it into its system despite a formal background check conducted by a licensed private investigative firm in January of 2009.
The AIA's internal investigation revealed that, although a background check was conducted, Mr. Hartley's past convictions are not listed in the National Sexual Offender Registry or any State sexual offender registry systems.
"The legislative acts that drive the registries to national standards and dissemination of information didn't occur until 2006. Unfortunately, there maybe missing information," says Chuck Schmidt, Associate Executive Director.
With this in mind, the AIA has been consistently focused on implementing process improvements in its system for conducting background checks each year. In the fall of 2009, the AIA hired a new agency to conduct a more thorough investigation including all available public records, criminal and otherwise. The AIA has also been working on an AIA photo identification card program for all officials in the upcoming school year and has begun researching the use of a fingerprinting system that will allow more extensive searches not dependent upon information provided by the registration process.
"We take the safety of our student participants very seriously and we're relieved that there have been no reports of any issues or problems arising at any games which Mr. Hartley umpired. While our background checks currently eliminate approximately 5% of all registrant requests, these added measures will aid in preventing others from inappropriately becoming officials," says Executive Director Harold Slemmer, Ed.D, "We will continue to review and try to improve the process and we encourage other youth sports organizations to do the same."
###