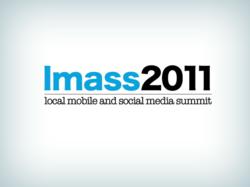 This was not a pitch fest where we just hawked books and CD's that were full of useless information, it was a chance for the brightest minds in marketing to come together and share what they know with others and what a weekend it was.
Austin, TX (PRWEB) September 29, 2011
Idea Incubator hosted the 2011 Local Mobile and Social Media Summit or LMASS for short, on the weekend of September 16th, at the Hyatt Hill Country in San Antonio. This important gathering brought together both social media and mobile marketing experts to help business owners learn how to profit from the evolution of the Internet, which includes an ever-growing presence of social media and mobile marketing needs.
This conference featured Ryan Deiss as well as Kate Buck, Jr., CEO of KBJOnline, Laura Betterly, of Yada Yada Marketing, Inc, Julian Farley, Traffic Manager at Idea Incubator, Mary Ellen Tribby, CEO of Working Moms Only and Idea Incubator, J.T. Foxx, Real Estate Investor an Entrepreneur and additional Marketing Experts. These experts gathered for a weekend of information sharing on topics such as:

What's Hot in Social Media
Moving to the Next Level
Getting More Clients
The Facebook Revolution
And much more
"This was not a pitch fest where we just hawked books and CD's that were full of useless information," Deiss said. "Instead it was a chance for the brightest minds in marketing to come together and share what they know with others and what a weekend it was. Each session was filled with information that had not been published or spoken of anywhere else. The fact that we helped so many people make sense of local marketing and social media makes me so proud to have been a part of this and I can't wait for next year's LMASS"
To learn more about the speakers of 2011 LMASS go to:
http://www.letsgetsocial.com
[http://www.mobilelocalfusion.com
###