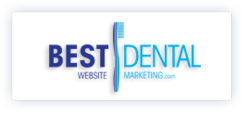 (PRWEB) September 29, 2011
Best Dental Website Marketing, a Charter SEO company announces a new incentive for teeth whitening dentists looking for a better online alternative to Pay-Per-Click advertising. Starting September 29th, All Best Dental Website Marketing's new exclusive teeth whitening websites will be offered at $99 per month* while inventory last.
Best Dental Website Marketing has deployed over 130 fully optimized and pre-launched teeth whitening websites in the many of the top US cities where teeth whitening services are commonly offered. Since their initial launch, many of these websites are already performing at or near the top of the search engines for all of the most common teeth whitening and laser teeth whitening searches in their respective cities. Some of the current websites available include:
Best Teeth Whitening San Francisco
Best Teeth Whitening Tampa
Best Teeth Whitening Las Vegas
Best Teeth Whitening Denver
Best Teeth Whitening San Diego
Best Teeth Whitening Orlando
Best Teeth Whitening Houston
Best Teeth Whitening Miami
For a complete list of all of our available websites, please visit our dental website marketing website listings page.
"While the cost of teeth whitening Per-Per-Click adverting is increasing, the amount of people clicking on these paid ads is still a fraction of what organic website visibility can provide," said Mark Green of Charter SEO. "For $99 per month, we are providing a completely optimized teeth whitening website with high visibility at a fraction of the cost of what many dentists are paying on PPC costs today."
Recent studies by Jupiter Research indicate that pay per click advertising only generates around 13% of the clicks on the first page search results in Google. This means that nearly 87% of people searching for dental teeth whitening services in Google will chose the organic ranking website results over pay-per-click advertising. Due to this enormous disparity in click through rates, Best Dental Website Marketing now provides teeth whitening dentists with a more affordable and higher conversion alternative to traditional PPC adverting.
"Dentists who provide teeth whitening services have told us time and again how frustrating it is to have to work with so many different types of people in the internet world just to get good results online," said Green. "By providing best in class services from one vendor at a low cost and with no long-term agreements, we are confident that the Best Dental Website Marketing's exclusive network of teeth whitening websites will provide unparalleled marketing value to dentists across the nation."
About Best Dental Website Marketing
Best Dental Website Marketing, a Charter SEO company provides advanced and highly optimized dental website marketing services to dentists nation-wide. Services provided range from our exclusive network of dental specialty websites to custom design website development and best search engine optimization services.
Contact Us at CharterSEO.com or call us at 1-888-831-6344 to learn more or start generating new teeth whitening clients today.
*Pricing does not include initial setup fees and optional add-on services.
###