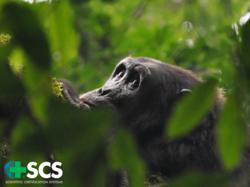 This project helped pioneer the field of forest carbon offsets.
Emeryville, CA (PRWEB) September 28, 2011
A Ugandan carbon offset project that will help preserve one of the country's last remaining tropical forest areas has been verified and validated by Scientific Certification Systems (SCS) to the Verified Carbon Standard (VCS).
The project, developed by Face the Future, will help preserve habitat in Uganda's Kibale National Park, home to the largest Chimpanzee populations in the world, more than 300 bird species, wild cats and elephants. The project focuses on the restoration of natural forest using native tree species and fire control methods.
Face the Future has been working with the Ugandan Wildlife Authority (UWA) since the early 1990's to reforest approximately 10,000 hectares inside the park, aiming to protect and restore biodiversity, increase carbon stocks and sustain the park's ecological functions.
"This project helped pioneer the field of forest carbon offsets," said Dr. Robert J. Hrubes, Senior Vice President of SCS. "Its validation to the VCS represents a milestone for the voluntary carbon market."
The project will help support local communities by providing revenue sharing to fund schools, hospitals and water sources. The project provides employment for adjacent communities by supporting local nurseries that provide seedlings of trees used for reforestation.
The project is generating carbon credits that will be sold to fund restoration activities in the park. 370,000 Voluntary Carbon Units (VCUs) were issued in September 2011 and Face the Future plans to generate additional credits to preserve more land in the future.
Scientific Certification Systems (SCS) has been providing global leadership in third-party sustainability and environmental certification, auditing, testing and standards development for more than 25 years. SCS programs span a wide range of industries including green building, product manufacturing, food and agriculture, forestry, fisheries, retailing and more. http://www.scscertified.com
###