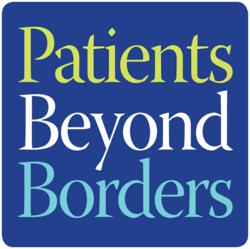 There is a huge opportunity for hospitals, clinics, and agencies to engage with consumers, to communicate clearly, and become more 'human'
Chapel Hill, NC (PRWEB) September 29, 2011
With interest in global healthcare and healthcare reform continuing unabated, medical tourism has become a popular topic across the blogosphere. The AARP Personal Health Blog and Peter Greenberg are among the popular, influential sites currently featuring posts from Josef Woodman, author of Patients Beyond Borders.
Woodman, a leading advocate for greater consumer access to top-quality, affordable healthcare options, has also been invited to contribute to the new Huff/Post50 website, addressing the health concerns of US baby boomers. Patients Beyond Borders has also recently launched The Health Travelers Forum, now accessible through its consumer website.
At a time when much of the country is searching for answers and alternatives in healthcare, social media continue to play a greater role in bringing awareness to the millions of Americans struggling with the rising costs of medical care. "There is a huge opportunity for hospitals, clinics, and agencies to engage with consumers, to communicate clearly, and become more 'human,'" says Ian Youngman of the International Medical Travel Journal. "It is now time to deliver innovations, products, campaigns, and experiences that truly work on social media."
About Josef Woodman
As president of Healthy Travel Media, Josef Woodman has spent more than five years touring 140 medical facilities in 30 countries, researching international healthcare travel. Woodman has lectured at the UCLA School of Public Health, Harvard Medical School, and Duke Fuqua School of Business, and has chaired and keynoted conferences in 14 countries on medical tourism and global healthcare. He has appeared in numerous print and broadcast media including CNN, ABC News, Fox News, The New York Times, Barron's, The Wall Street Journal, and more. Woodman is an outspoken advocate of affordable, high-quality medical care for healthcare consumers worldwide.
About Patients Beyond Borders
Patients Beyond Borders is the world's most trusted source of consumer information about international medical and health travel. Through its print and digital publications, patient website, and mobile applications, Patients Beyond Borders has helped guide thousands of patients from all over the world to high-quality medical choices with safe, affordable outcomes. The upcoming international Patients Beyond Borders: Third Edition is one in a series of eight medical travel titles with more than 150,000 in print.
For more information or media queries, please contact:
Judy Orchard, communications manager
Tel: +1 919 924.0636
Email: jorchard(at)patientsbeyondborders(dot)com
Web: http://www.patientsbeyondborders.com
Note: Qualified members of the media are invited to request a review copy of the international Patients Beyond Borders: Third Edition or any available country-specific titles. Please contact jorchard(at)patientsbeyondborders(dot)com.
###