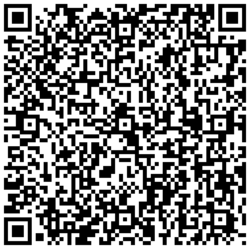 QR Codes are more prevalent in the mold and die industry than one would think.
Coopersville, MI (PRWEB) September 29, 2011
QR codes are on television, the Internet, business cards, billboards, lets face it - they are everywhere! First seen throughout Japan they have made their way throughout the United States and now they are in Coopersville. It is an epidemic and SelfLube a manufacturer of mold and die components has caught it. These 2D bar codes known as Quick Response (QR) Codes seem to be the "it" factor in advertising and are helpful in creating buzz for a company.
This November SelfLube will be attending FabTech 2011, one of the largest metal forming and fabricating events and will launch its campaign with the ubiquitous QR code. "QR codes are more prevalent in the mold and die industry than one would think," explains Marketing Specialist Jordan Bock. She continues, "Because QR codes are being used in the industry there is high hopes that this will be a good way to reach out to customers and try something new." The company will also be featuring some of its popular items such as wear plates and trunnion lifter slides, which are available with or without self-lubricating graphite.
In terms of social media the mold and die industry has taken longer to catch on than other industries and today, it still is lagging, but making headway. However, with QR codes the industry has caught on fast and with millions of smart phone users in the United States, for SelfLube it is worth a try. "The QR code is just another way for SelfLube to provide information to customers and not to mention, it is pretty cool," explains CEO Phil Allor.
Whereas most codes are used for providing sales and special offers, SelfLube will be using it a little differently. The objective is to drive people to its website as well as provide easy access for those who are looking to quote and order. Individuals who scan SelfLube's codes will have a direct connection to its customer service department and will be able to request a quote or place an order right from their phone – with just a click of a button.
SelfLube is a US based manufacturer of precision mold and die components such as bushings, gibs, wear strips, parting line locks, lifter slides and related items - about 7,000 standard part numbers in all, many of which are self-lubricating. The company sells to build shops throughout North America, which results in better pricing and better customer service. Its record for on time delivery is among the best in the industry. SelfLube is a successful growing company that provides superior value to its customers.
###