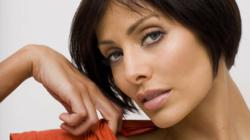 Skin care should be caring for your skin, not damaging your body with chemicals. Choose safety... go 100% natural.
Apex, Raleigh, NC (PRWEB) September 29, 2011
American consumers have become comfortable believing that if a product is on the market, it must be tested and is safe, yet that is further from the truth!
Skin brightening/lightening products on the market today promise fast results but are notorious for containing harsh bleaching agents and synthetic chemical ingredients that do more harm than good! The resulting negative effects to your body include dry skin, rashes, premature aging, cancer, organ damage and even mercury poisoning. Banned in Japan, the EU, and Australia, hydroquinone is one such ingredient still included in skin lightening products marketed in the United States! Even most 'natural' products on the market contain some synthetic ingredients.
Scientists at SKIN all natural™, made it their goal to formulate the first 100% natural skin light gel that would not only produce all the wonderful visual changes in the appearance of the skin, but would also nourish, replenish and help turn around the premature aging cycle, leaving the skin healthy and glowing. Their mission succeeded! The key to their innovative formulation is the perfect combination of natural ingredients like Sake Casu, Bearberry, licorice, Emblica, Lime & Turmeric extracts and goodness of Aloe gel, vitamins and anti-oxidants.
All SKIN all natural™ products including their Skin Light Gel contain only the safest and most effective, food grade ingredients that are 100% natural, bio-active and full spectrum. No parabens, petrochemicals, PEG, DEA, TEA or synthetic compounds or perfumes are ever used.
SKIN all natural™ is a 100% natural cosmeceutical brand of Choice All Natural, Inc. a social corporation based in Apex, NC, dedicated to providing all natural safe and effective consumer products. Learn more by visiting http://www.skinallnatural.com and joining their social communities on Facebook and Twitter
# # #