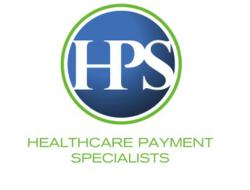 "Not only was HPS able to find additional revenue, their accuracy provided audit support and helped us achieve compliance."
Fort Worth, TX (PRWEB) September 28, 2011
Healthcare Payment Specialists (HPS) announced today that their technology achievements this year have enabled processing engines to analyze up to one million claims per day, more than doubling capacity. Stingray ™, a powerful eligibility and payment tracking solution, completes in one second work which manually takes over one minute.
Director of Operations, John Garcia, notes that HPS' investment in Stingray ultimately provides a greater service offering. "The key benefit to our customers is not just increased speed; it's processing a volume at such an exceptionally granular level with comprehensive cross-matching of all available data repositories." Processing data at a speed and accuracy level impossible to do manually, Stingray™ has helped HPS achieve 99.73% audit success.
HPS' clients acknowledge the importance of harnessing detailed claims data to substantiate the recoveries. Says Greg Madrid, Reimbursement Manager at DCH Health System, "HPS was able to accurately identify and correct improper payments. While our billing department does a good job in processing claims, we're not always aware when patients don't go to their original discharge location. Not only was HPS able to find additional revenue, their accuracy provided audit support and helped us achieve compliance."
So far this year, HPS has recovered more than $20 million additional revenue dollars for 250 TDRG Clients.
Todd Doze, HPS Director of Product Management, notes the value of this trademarked Technology: "This system enables us to effectively address key business drivers for our hospital clients: the increasing need to find more revenue and the stringent reporting requirements." Stingray™ identifies revenue not yet captured and provides the audit support functionality required for proper payment.
For more information about Stingray™ and other capabilities leveraged by HPS, visit http://www.healthcarepayment.com.
###