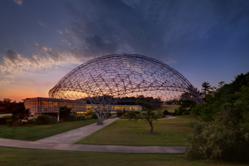 Materials Park, OH (PRWEB) September 30, 2011
The world's premier society of materials scientists and engineers has announced the winners of several distinguished awards that honor science and service in a fast-moving field that shapes our daily lives.
The accolades from ASM International, the Materials Information Society recognize 15 scientists and three students. ASM will bestow the honors at its annual awards banquet during MS&T 2011, the Materials Science & Technology conference, in Columbus, Ohio on Tuesday, Oct. 18.
The honorees work in industry, government, academia and other settings to understand the properties of, and discover new uses for, materials such as metals, ceramics, polymers and nanoparticles. Materials science and engineering's experts and their innovations undergird advances in everything from spacecraft, smart phones and medical technology to corrosion-resistant screws and long-lasting tires.
ASM, a nonprofit professional association, boasts more than 36,000 members worldwide from many scientific and engineering disciplines. Its board of directors judged the award nominations.
The 2011 honorees include:
Dr. Julia R. Weertman, FASM, of Evanston, Ill.: Honorary Membership in the Society, awarded annually since 1919 to recognize distinguished service to the materials science and engineering profession in areas of ASM strategic initiatives and humankind. Weertman is Walter P. Murphy Professor Emerita at Northwestern University. She is a pioneering researcher and renowned teacher of the mechanical behavior of metals and synthetic nanomaterials.
Dr. Jeffrey Wadsworth, FASM, of Columbus, Ohio: Medal for the Advancement of Research, honoring a materials-organization executive. Wadsworth, president and chief executive officer of Battelle Memorial Institute in Columbus, is recognized for his "sustained executive leadership and outstanding contributions to materials research and development." He oversees the world's largest nonprofit R&D organization, with 24,500 employees and $6.5 billion in annual contract research, laboratory operations and commercial ventures. Wadsworth holds four patents and has authored or co-authored nearly 300 scientific papers and a book.
Dr. James C. Williams, FASM, of Columbus, Ohio: Distinguished Life Membership for devoting time, knowledge and abilities to advancing the materials industries. Williams is professor and Honda Chair emeritus at the Ohio State University. The ASM board lauded "his undiluted commitment to education and the training of our future colleagues, and his longstanding stewardship of the national technological enterprise." Williams is a former aerospace engineer and executive at GE Aircraft Engines, Rockwell and Boeing, and also was a professor and dean of Engineering at Carnegie-Mellon University in Pittsburgh.
Dr. Subhash Mahajan, FASM, of Davis, Calif.: Gold Medal honoring for outstanding knowledge and great versatility in materials science and engineering, and exceptional ability in diagnosing and solving diverse materials problems. Mahajan is a world-renowned expert in structure-property relations in materials who has made seminal contributions in semiconductors and nanostructures. He is Distinguished Professor and Special Advisor to the Chancellor at the University of California at Davis.
Dr. Priti Wanjara, of Montreal: Silver Medal to recognize an emerging-leader mid-career professional who has made distinguished contributions to materials science and engineering and to ASM. The board cited Wanjara's "seminal scientific innovations in joining and forming research and technological development and outstanding service to the materials science and engineering profession." She is group leader, metallic products, joining and forming at the National Research Council of Canada's Institute for Aerospace research.
Dr. Haiyan Wang, College Station, Texas: Silver Medal to recognize an emerging-leader mid-career professional who has made distinguished contributions to materials science and engineering and to ASM. Wang was honored for "innovative research at the frontier of nanostructured materials and application, and for exceptional potential in inspired education and future leadership." She is an associate professor at Texas A&M University specializing in thin films for microelectronics, optoelectronics, high-temperature semiconductors, solid-oxide fuel cells, and radiation-tolerant materials.
Dr. Daniel P. Henkel, FASM, of Cortland, N.Y.: Engineering Materials Achievement Award, honoring outstanding practical application of materials knowledge in an engineering structure or the design and manufacture of a product. Henkel pioneered new fossil-fuel refinery filtration technology using porous iron aluminide as technical director at Pall Corp., a manufacturer of fluid separation and purification technologies.
Dr. Marc A. Meyers, FASM, of La Jolla, Calif.: Albert Sauveur Achievement Award, recognizing pioneering materials science and engineering achievement that has stimulated others' similar work and led to major advances in materials knowledge. Meyers is professor of mechanical and aerospace engineering at the University of California at San Diego. The ASM board cited his research into how materials respond to stress, deformation, fracture and fragmentation, and for innovative research on biological materials.
Dr. Malcolm C. Thomas, FASM, of Indianapolis: William Hunt Eisenman Award, for unusual achievements in finding practical industrial applications of materials science and engineering in production or engineering. ASM honored Thomas' contributions in developing new super-alloys and production processes to use them in jet engines. He is Rolls-Royce Fellow and chief of design systems engineering at Rolls-Royce Corp.
Dr. John W. Cahn, FASM, of Seattle: Cahn, a 1998 National Medal of Science winner, is recognized for "more than five decades of outstanding research and teaching, with special emphasis on the application of thermodynamics to metallurgy and materials science." He is an affiliate professor in the University of Washington's Department of Materials Science and Engineering and Department of Physics, and is emeritus senior fellow at the U.S. National Institute of Standards and Technology.
Michael B. Connelly, FASM, CQE, of Chicago: Allan Ray Putnam Service Award, recognizing especially noteworthy contributions to the good of ASM. Connelly is recognized for his active leadership in the ASM Foundation's Materials Camp educational programs for young people, where he coaches "the next generation of engineers with boundless enthusiasm." He is vice president at Casey Products, a specialty fastener company in Woodridge, Ill.
Dr. Robert W. Messler Jr., FASM, of Ballston Lake, N.Y.: Albert Easton White Distinguished Teacher Award, for unusually long and devoted teaching service, materials-science accomplishment, and ability to motivate students. Messler is a professor in the Department of Materials and Engineering at his alma mater, Rensselaer Polytechnic Institute in Troy, N.Y., and is a former aerospace and welding-industry executive. He seeks to inspire his students with his enthusiasm as much as his knowledge.
Dr. Erica L. Corral, of Tucson: Bradley Stoughton Award for Young Teachers. This award, which carries a stipend of $3,000, honors enthusiastic and inspirational teachers age 35 or younger. Corral is an assistant professor in the Department of Materials Science and Engineering at University of Arizona. She focuses on ceramic and composite materials capable of enduring the extreme temperatures of aerospace applications.
Dr. Jagdish (Jay) Narayan, FASM, of Raleigh, N.C.: Acta Materialia Gold Medal Award, for demonstrated ability and leadership in materials research suitable for publication in the materials-science journal Acta Materialia. The journal's Board of Governors lauded Narayan's "seminal research in the areas of defects, diffusion, ion implantation and laser-solid interaction." Narayan is the John C. Fan Distinguished Chair Professor in North Carolina State University's Department of Materials Science and Engineering.
William Lenthe, John Logan and Christopher J. Marvel, of Bethlehem, Pa.: Jacquet-Lucas Award for Excellence in Metallography. The three Lehigh University students, all seniors majoring in materials science and engineering, won this student competition with an entry called "Microstructural Analysis of a Silver-Plated Trombone."
Dr. Adam L. Pilchak, Dr. James C. Williams, FASM, and Dr. Robert E. A. Williams, recipients of the Henry Marion Howe Medal, honoring the best scientific paper published over the previous year in the journal Metallurgical and Materials Transactions. Pilchak is a materials research engineer at the Air Force Research Laboratory, Materials and Manufacturing Directorate, at Wright-Patterson Air Force Base in Dayton. James Williams is professor and Honda Chair emeritus at Ohio State University. Robert Williams is a post-doctoral fellow at OSU. Their jointly authored paper was entitled, "Crystallography of Fatigue Crack Initiation and Growth in Fully Lamellar Ti-6A1-4V." The Howe Medal is the oldest of the medal awards that ASM confers periodically.
Dr. Daniel P. Dennies, P.E., FASM, of Foothill Ranch, Calif.: George A. Roberts Award, highlighting the importance of educational outreach by an individual who has made a significant impact in reaching students and teachers to advocate for materials and applied science careers. Dennies, a metallurgical consultant, has been a mentor and participant in 23 Materials Camps in the last 12 years. He is organizer and master teacher for the Materials Camp for Teachers in Los Angeles.
Dr. Charles D. Parker, FASM, of Shanghai, China: Alpha Sigma Mu Lecturer. Parker, Manager for Program Engineering at Honeywell, will lecture on "Technical Challenges of Commercial Aircraft Wheel and Brakes." Alpha Sigma Mu is an honor society whose lectureship recognizes excellent scholarship and achievement in materials science and engineering. Parker leads Honeywell's development of a wheel, tire and brake system for a narrow-body commercial airliner.
Dr. Martin E. Glicksman, NAE, FASM, of Melbourne, Fla.: Edward DeMille Campbell Memorial Lecturer. Glicksman is Allen S. Henry Chair and University Professor of Engineering at Florida Institute of Technology. He will lecture on "The Roles of Determinism and Noise in Dendritic Growth." This annual lecture, recognizing demonstated ability in materials science and engineering, was inaugurated in 1926 in memory of the outstanding metallurgical contributions by Prof. Edward DeMille Campbell, a distinguished educator who was blind for all but two years of his professional life.
Dr. Subra Suresh, FASM, of Arlington, Va.: ASM/TMS Distinguished Lectureship in Materials and Society. Suresh, the Director of The National Science Foundation, will lecture on "Innovative Ecosystems: Where Do We Go From Here." This award was established in 1971, to clarify the role of materials science and engineering in technology and in society in its broadest sense; to present an evaluation of progress made in developing new technology for the ever changing needs of technology and society; and to define new frontiers for materials science and enginering.
ASM Historical Landmark Designation
In 1969, the ASM Historical Landmarks Designation was established to identify permanently the many sites and events that have played a prominent part in the discovery, development and growth of metals and metalworking. In 1987, the scope of this award broadened to include all engineered materials.
2011 Historical Landmarks
Open Coil Annealing Operation, AccelorMittal Dofasco, Hamilton, Ont.
In 1959 Dofasco pioneered open-coil annealing, a finishing process and technology used to make high quality, specialty steels. Since then, open-coil annealing has been adopted worldwide and celebrated for its contribution to steelmaking and manufacturing of appliances and goods.
The Milk House, Electron Energy Corporation, Landisville, PA
Site where Electron Energy Corporation produced the world's first rare-earth magnet s in 1970. These high energy rare earth magnets based on samarium and cobalt made possible revolutionary improvements in performance and miniaturization of thousands of new systems and components for a broad range of industries worldwide.
Tickets for the awards dinner are $80 each and can be ordered by using the MS&T registration form, available at http://www.matscitech.org. Those interested in purchasing a table may contact Christine Hoover at Christine.Hoover@asminternational.org; by phone at (440)338-5151, extension 5509; or by mail at ASM International, Materials Park, Ohio 44073-0002
ASM International serves materials professionals, nontechnical personnel, and managers worldwide by providing high-quality materials information, education and training, networking opportunities, and professional development resources in cost-effective and user-friendly formats. ASM is where materials users, producers, and manufacturers converge to do business.
Media contacts:
Joseph Zion
ASM InternationalColeridge Communications
(440) 338-5151 Ext: 5226
joe(dot)zion(at)asminternational(dot)org
Jim Nichols
Coleridge Communications
(216) 978-4068
Jim(at)ColeridgeCommunications(dot)com
###