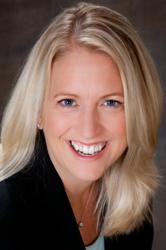 Bliss has been selected as a Massachusetts Super Lawyers "Rising Star" four years in a row.
Louisville, KY (PRWEB) September 30, 2011
Bubalo Rotman PLC announced the election of Paula Bliss as a partner. Bliss works primarily in the Boston office but handles cases from all over the U.S. She focuses her practice in all aspects of civil litigation involving catastrophic injuries, primarily pharmaceutical and medical device mass tort litigation, wrongful death, medical malpractice and personal injury actions.
Prior to joining Bubalo Rotman in 2007, Bliss practiced in a large New England firm where she litigated cases involving catastrophically injured plaintiffs across the country in various pharmaceutical mass tort litigation, involving diet drugs, phenylpropanolamine, ephedra, Duragesic pain patches, and individual personal injury and medical malpractice lawsuits. Bliss has extensive experience in every facet of complex tort litigation and manages large scale tort litigation projects involving dozens and often hundreds of individual complex tort cases. She regularly appears in court on various civil litigation matters, summary judgment and Daubert hearings, pre-trial conferences, medical malpractice tribunals and discovery and evidentiary motions. Bliss has also successfully negotiated significant pre-suit and post-filing personal injury settlements and mediated several pharmaceutical liability tort actions.
Currently, Bliss is working on a number of cases involving hormone replacement therapy and its role in causing thousands of women to develop breast cancer all across the country.
Bliss earned her undergraduate degree from the University of Massachusetts at Amherst, and her J.D. degree from Northeastern University School of Law. She is admitted to practice in the state and federal courts in Massachusetts and Kentucky as well as in the U.S. Court of Appeals for the Fourth Circuit. She is a member of the Massachusetts and Kentucky Bar Associations, American Association for Justice (AAJ), and the Massachusetts Academy of Trial Attorneys.
Bliss has been selected as a Massachusetts Super Lawyers "Rising Star" four years in a row.
Before pursuing a legal career, Bliss owned and ran a successful small business for a number of years.
Bubalo Rotman PLC is a plaintiff litigation firm handling cases for individuals injured by prescription drug side effects, product defects, vehicle accidents and other types of catastrophic damage caused by the negligence of others. The firm handles individual cases in all parts of the country and also participates in multi-district litigation of mass torts cases. Bubalo Rotman has offices in Louisville and Lexington, Kentucky, and in Boston, Massachusetts. Additional information can be found at BubaloRotman.com.
###