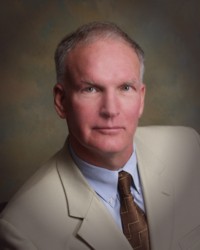 Presidential hopefuls should make their stands on issues of peace and conflict clearly understood so voters are informed
Fresno, CA (PRWEB) September 29, 2011
Douglas E. Noll, author of Elusive Peace: How Modern Diplomatic Strategies Could Better Resolve World Conflicts (Prometheus 2011), has analyzed and graded the republican presidential candidates stands on negotiation, mediation, and using diplomacy as a means of solving intractable international conflicts. "We live in an unprecedented time of conflict around the world. The issue of peace and conflict literacy should be understood by voters, and positions held should be explained to U.S. citizens by presidential hopefuls," Noll explains. "I used historical examples of how peace negotiations failed due to policy and international strategies used by former leaders, and then analyzed quotes, transcripts, speeches and debates by the Republican Presidential candidates to draw the following conclusions about where each stands on foreign policy positions, and projected their probable choice when faced with international conflict."
"Governor Perry is the strongest advocate for possible military force. There is nothing in Governor Perry's public statements so far that indicates that he would prefer patient, long term, diplomacy over military action. Like President George W. Bush, Governor Perry appears to believe that military strength solves the difficult problems of foreign affairs," Noll says.
"Michelle Bachman seems willing to require a higher standard of necessity before engaging in war, but she doesn't indicate a preference for negotiation and diplomacy over military action," Noll reports.
"Mitt Romney seems to have an aggressive attitude towards the world, dodges the difficult morality of torture, and sees the world in binary terms as black and white, and good and evil. Instead of engaging those who violently differ with the U.S., Romney appears to prefer military action. I see in his statements deep fear of engaging those he considers enemies at the deeper levels necessary for lasting peace."
"Ron Paul is the most amenable to understanding the nuances of negotiating peace. Senator Paul is obviously opposed the idea of America's military as a world police force, mostly because of the cost to the US taxpayer. He seems to be moving in the direction of peace, but has a way to go to find pragmatic ways to balance a draw down of forces."
"As I write in Elusive Peace, mediating peace is complicated and requires a set of highly trained skills. Unfortunately the U.S. is using outdated models of peace negotiations in a complex international arena with numerous and concurrent areas of civil unrest, wars, famine, and military engagements. The punishment and reward system does not work, and is an over simplified answer to diverse and complicated conflicts. As the U.S. has invested trillions of dollars in overseas military exercises and financial aid since 911, voters have a higher motivation than ever before to discern how much these candidates perceive, understand, and how they would treat foreign policy and peace negotiations. "
About Douglas E. Noll
After a successful 22-year trial career, Douglas E. Noll found litigation to be a wasteful way to resolve conflicts, and earned his Masters Degree in Peacemaking and Conflict Studies. Today, Douglas is a nationally recognized mediator, international peace advocate and speaker. He hosts The Doug Noll Show, a weekly radio program dedicated to giving a voice to international peacemakers. His current pro bono project is training murderers committed to life sentences in the largest women's prison in the world to become peacemakers and mediators.
Noll was recently selected from a worldwide search as one of 194 mediators to be included in the International Who's Who of Commercial Mediation.
Doug is a Distinguished Fellow of the International Academy of Mediators, a Distinguished Fellow of the American College of Civil Trial Mediators and on the American Arbitration Association panel of mediators and arbitrators. Doug was one of the first U.S. mediators certified under the international mediator standards established by the International Mediation Institute based in The Hague, Netherlands.
He is an author of the books Elusive Peace: How Modern Diplomatic Strategies Could Better Resolve World Conflicts (Prometheus, Spring 2011), Sex, Politics & Religion at the Office: The New Competitive Advantage (Auberry Press 2006), with John Boogaert, and Peacemaking: Practicing at the Intersection of Law and Human Conflict (Cascadia Publishing House 2002), and numerous chapters and articles on peacemaking, restorative justice, conflict resolution and mediation. Doug has been recognized as one of the Best Lawyers in America by U.S. News & World Report and is a Northern California Super Lawyer in Alternative Dispute Resolution. He has mediated over 1,500 conflicts, including business disputes, clergy sexual abuse cases, victim-offender criminal cases, and large litigated cases.
As Noll became interested in international mediation efforts Noll observed that international mediators, for the most part, were inexperienced in the science and art of mediation. Their rookie mistakes were making things worse, often leading to genocide or further war. Unfortunately, political leaders, diplomats, special envoys, and retired generals are often appointed to a job for which they are not trained nor have sufficient aptitude. Elusive Peace shows why we can no longer afford to allow political, diplomatic, and military leaders mediate peace accords. They simply don't know what they are doing. For more information visit http://www.elusivepeace.com. For media inquiries contact Diane Dennis, Inspired Media Communications (http://www.inspiredmc.com) at 503-678-1356.
###