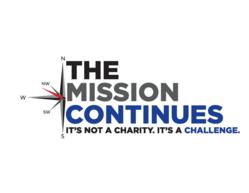 St. Louis, Missouri (PRWEB) September 29, 2011
The Mission Continues is pleased to announce Tom Brokaw, award-winning journalist, best-selling author and 21-year host of NBC Nightly News, as the Guest of Honor for the second annual Veterans Day Gala to be held on November 5th in St. Louis, Missouri. The Gala will bring together an estimated 600 guests, supporters, veterans and volunteers for one night to recognize the incredible continued service of our veterans.
Brokaw will host a special reception for a select group of key sponsors prior to the event and address all attendees in a speech at the Gala. Brokaw currently serves as a special correspondent for NBC News and is also the best-selling author of "The Greatest Generation," documenting the extraordinary courage and sacrifice of the generation of veterans who fought in World War II. For his work reporting on the military and veteran community, Brokaw was awarded the George Catlett Marshall Medal by the Association of the U.S. Army, the first journalist ever to receive the honor. Brokaw's new book, The Time of Our Lives, will be released in early November.
Jamie Allman, host of 97.1 FM Talk Radio's "Allman In The Morning: Common Sense Radio!" will emcee the Gala. Winner of 14 Emmys and multiple Edward R. Murrow Awards as a TV investigative and political reporter, Jamie Allman hit the radio airwaves nine years ago in St. Louis' and has since been voted best radio host by Missouri Broadcasters in 2006 and 2008. Allman is also a writer for Tucker Carlson's Daily Caller and Op-Ed columnist for the St. Louis Post-Dispatch.
The Gala will be held at Chase Park Plaza Hotel in St. Louis. The program begins at 6 p.m. Sponsorships are still available. For more information, please visit http://www.missioncontinues.org/gala2011 or contact Tony Bryan at 314.571.6156.
About The Mission Continues
The Mission Continues is the nation's most innovative, high-impact veterans' organization, uniquely dedicated to empowering post-9/11 veterans to rebuild a sense of purpose through continued service at home. Founded in 2007 when Navy SEAL Eric Greitens returned from Iraq, the organization offers paid service fellowships to veterans, awarding over 170 fellowships in 29 states to date. The Mission Continues is reshaping the way this country welcomes home our veterans by showing that these men and women are tremendous assets whose leadership and skills can be vital to their community's improvement. For more information, please visit http://www.missioncontinues.org.
###