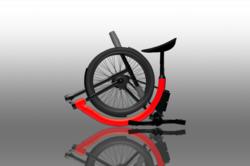 Working with Ed Benjamin and the team at eCycleElectric will help ensure our successful product launch, as they have extensive experience in purchasing, assembly and the manufacturing process of electric bikes
Portland, Oregon (PRWEB) September 29, 2011
Conscious Commuter Corporation (Conscious Commuter™), a startup helping shape the future of sustainable commuting, today announced the company has entered into a relationship with eCycleElectric, the leading consulting firm in the electric bike industry, to help ensure the successful launch of Conscious Commuter's™ folding e-bike for commuters.
eCycleElectric, with decades of experience in the e-bike market, provides services to the bicycle, electric bicycle, and Light Electric Vehicle industry on an international basis., with their executives having acted in many roles within light electric vehicle companies since the very beginning of the industry. They have a proven track record at bringing new products into production.
Edward Benjamin, Managing Director of eCycleElectric, is the founder of the Light Electric Vehicle Association and Co-Author of Electric Bike Worldwide Reports. Previously, Ed had been involved in the bicycles business in the USA since 1969. Ed has worked with many companies, observed many plans and efforts and has learned what are the keys to success.
"Working with Ed Benjamin and the team at eCycleElectric will help ensure our successful product launch, as they have extensive experience in purchasing, assembly and the manufacturing process of electric bikes," said Bob Vander Woude, president and CEO, Conscious Commuter Corporation. "They will also accelerate our time to market by leveraging their extensive relationships in the e-bike market."
Conscious Commuter™ is now entering into final prototyping of its folding e-bike for commuters, having previously secured its right to manufacture and protected its patent-pending intellectual property. eCycleElectric will provide analysis of Conscious Commuter's bill of materials and current vendor selection to help with costing and final vendor selection. Additionally, eCycleElectric will help initiate introductions for Conscious Commuter™ to potential key alliance / strategic partners within the electric bike market.
"Knowing where to source components, what the price should be, and the reputation and quality levels of various suppliers will save us months in the evaluation of suppliers and provide us with significant costs savings," said Gabriel Wartofsky, CTO, Conscious Commuter Corporation. "Their pragmatic knowledge of such components as motors, batteries, battery management, controllers, throttles, and user interface displays perfectly complements our design sensibility and go-to-market / startup experience."
About Conscious Commuter Corporation
Conscious Commuter Corporation is helping shape the future of urban mobility by solving the first and last mile commute problem. Conscious Commuter's lightweight, intuitively folding electric bike empowers users to get to the nearest bus stop or rail station, and, after commuting, to get to their office – grease free and without a sweat.
Conscious Commuter's patent-pending multi-modal public transportation system will integrate folding electric bike share, a smart bus hub network and multi-tasking buses to increase both efficiency and desirability of public transportation.
Conscious Commuter is a trademark of Conscious Commuter Corporation. All other names mentioned herein may be trademarks of their respective owners.
###