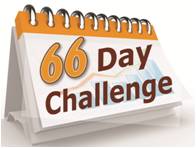 The Challenge is all about answering the tough questions today's home and remodeling buyers are thinking, but maybe not asking.
Minneapolis, MN (PRWEB) September 30, 2011
Today's home builders and remodelers have a lot of challenges. Whether it's dealing with foreclosures, short sales, unlicensed contractors, government regulations, appraisals, banks or low consumer confidence; building and remodeling homes is challenging to say the least.
Yet, perhaps the biggest challenge a builder faces today is within their own organization. The challenge of finding marketing, advertising and sales strategies that actually work in today's economy.
"I've found there are 9 questions every builder needs to ask and answer in order to be relevant today," Storlie recently commented. "And if you're not consistently improving your answers to these questions, you're fading into the sunset."
According to Storlie, a home builder and remodelers marketing plan must consist of three areas. First, market positioning or finding a niche within the industry.
"Every builder always wants to prove how they're better than their competitor. That's impossible. Because the only person that can determine who's better is a prospect," said Storlie. "Instead of focusing on being better or cheaper, builders need to focus on being different, and doing things their competitors can't or won't do."
The second part of a builder's marketing plan is all about generating consistent online leads. "We all know 90% of potential home buyers and remodeling clients are looking online before they purchase. Yet, most builders get fewer leads online that from any other source. Capturing leads online, when they're researching for a builder has to be a top priority," said Storlie.
The 3rd and final part of the marketing plan is the sales process. "Today's prospects reluctantly enter the housing market with a very low level of confidence. Every step of a builder's sales process today must inject confidence. The problem is most builders are still selling the way they did in 2005 and that slows down the sales cycle which causes buyers to become fence sitters," Storlie reflected.
The nine questions in Storlie's 66 Day Challenge address all 3 parts of a builders marketing plan. "The Challenge is all about answering the tough questions today's home and remodeling buyers are thinking, but maybe not asking," said Storlie. "A builder has to put themselves in their prospect's shoes and answer the questions themselves."
Questions like:
Why would a prospect buy from my company?
Why don't I have more leads?
Why aren't my clients sending me more referrals?
To help builders get started, Storlie offers a free trial and gives them about $320 worth of bonus materials, just for trying. Any home builder or remodeler can take the challenge by visiting this website http://www.gamedaycoaching.com/.
About Rick Storlie: Rick Storlie of New Home Sales Coach has been helping home builders and remodelers reach their sales goals since 1992. Visit NHSalesCoach.com to download Rick's free e-book "6 Secrets to Maximizing Your Sales in any Market Revealed." Storlie can be reached at 952-895-5566 or Solutions(at)NHSalesCoach(dot)com.
###