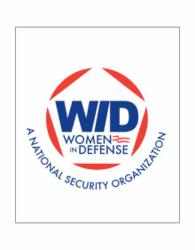 Arlington, VA (PRWEB) September 30, 2011
FOX News, National Security Correspondent, Jennifer Griffin, is scheduled to speak to both women and men of all professional levels at the 2011 Women In Defense (WID) National Fall Conference in Washington, DC on October 19, 2011. Her topic of conversation will be "Sustaining Military Readiness and the Role of Women in Conflict."
"Her experience as a reporter of conflict operations, a mother and a breast cancer survivor makes her an excellent role model for all of us," says Margaret DiVirgilio, President, Women In Defense, "and, since WID is dedicated to mentoring women in the national security community, we really value her message during this challenging security environment."
There will be over 100 senior defense professionals from government, industry and the military, from throughout the nation, in attendance at this year's conference. Conference registration is open to the public and both women and men of all professional levels are encouraged to attend.
Other notable speakers include, but are not limited to:
---RADM Kathleen M. Dussault, USN, Director, Logistics Programs and Corporate, Operations,
Office of Chief of Naval Operations (OPNAV N41)
---Dr. Pat Falcone, Senior Policy Analyst, Office of Science and Technology Policy
---Ms. Heidi Shyu, Acting Assistant Secretary for Acquisition, Logistics and Technology, U.S.
Army
With the theme of "Growing and Giving: Significant Issues Facing the National Security Community," this conference will touch on hot-button issues that, in this era of budget constraints and mission challenges, will be beneficial for all audiences to hear and be a part of.
Cultivating and supporting the advancement and recognition of women, in all aspects of national security, is the WID mission. The organization provides women a formal environment for professional growth through networking, education, and career development.
WID is an affiliate of the National Defense Industrial Association.
For more information on attending, visit wid.ndia.org and click on "Meetings & Events"
###