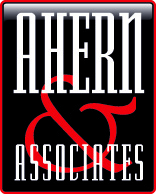 I want to personally thank our keynote speakers for joining us in executing a truly informative conference which provided attendees an extensive amount of information that they could get nowhere else
Phoenix, AZ (PRWEB) September 29, 2011
The distinguished team of Ahern and Associates, Ltd. and Benesch Law have successfully completed their second annual transportation conference to a packed house of attendees at the JW Marriott in Chicago. Those in attendance were not given a sales pitch as is expected at most "no cost" conferences, but were instead treated to an abundance of information on topics which effect the success and operation of transportation companies—most notably impending CSA regulations.
For example, Tommy Hodges, Chairman of Titan Transportation and Ex Chairman of the American Trucking Association and Lane Kidd, President of the Arkansas Trucking Association both eloquently delivered impactful presentations on CSA 2010 and hours of service. The focus of their message zeroed in on the effect CSA is having on the transportation industry and the frustrations arising as a result of the fact that there is no training of the agents to enforce regulation.
Additionally, they are finding that most trucking companies cannot interpret the new CSA regulations and posed the question: "How can you effectively regulate an industry when the agents who are paid to enforce regulations don't understand the law?
Kidd also indicated that 51% of 91,918 carriers already have a CSA infraction and of those carriers, approximately 2,700,000 are truck drivers employed by these firms. The most frequent CSA infractions included:

Fatigued driving
Vehicle maintenance
Unsafe driving
Doug Waggoner, President and Chief Executive Officer of Echo Global Logistics also addressed the crowd. Waggoner spoke to the many successes Echo has had in building up a company which started in 2005 to a company which is expected to generate revenue of $600MM in 2011 and have revenues approaching $1 Billion within two years. Waggoner stressed the importance of implementing processes, embracing technology and continually monitoring the productivity of employees.
Several investment bankers also spoke at the conference including Jonathan Adams, Managing Director of the Transportation and Logistics division of Sterne Agee and Paul Jones, Managing Director at Raymond James. Adams discussed how their processes work and a range of values that larger transportation sellers can anticipate receiving, including the multiple of EBITDA, while Jones gave insight into his company's processes and what buyers look for in the transportation sector. Both speakers provided a substantial amount of information which attendees were very interested in learning.
In addition, attendees were provided an education on the overall market for transportation companies by representatives of two of the nation's most prominent private equity firms: Dave Mitchell, Managing Partner at Transportation Resource Partners (TRP) and Matt Hankins, Vice President of Sterling Capital Partners. TRP is a Roger Penske operating entity with Roger Penske being one of the investors along with several other transportation companies. Sterling Capital Partners has a very successful track record and owns one of the largest logistics companies in Canada.
Mitchell shared that TRP looks for partners, not purchases within the transportation industry and are actively looking for companies which have a successful business model, but need additional capital and transportation partners that bring the additional value of a strong strategic partner. Hankins provided details on what type of company would make for a good partner of Sterling Capital and what that partner could anticipate receiving in reference to today's values.
Commenting on the success of the conference was Jonathan Adams, Managing Director for Sterne Agee: "You have a terrific following in this industry and it was refreshing to attend the conference that was so focused on providing a forum for honest and objective discussion – rather than the usual corporate chest beating that these events so often become."
Andy Ahern, CEO of Ahern and Associates also commented on the well attended conference: "I want to personally thank our keynote speakers for joining us in executing a truly informative conference which provided attendees an extensive amount of information that they could get nowhere else."
Jim Hill, Executive Chairman of the Benesch Law firm was also pleased with the event: "Our firm is delighted to have been part of such a successful event which has truly paved the way for future conferences to come."
About Benesh:
Benesch's Transportation and Logistics Group was specifically created to address the needs of users and providers of logistics services. Benesch lawyers are uniquely qualified to represent companies nationally and internationally that are either sponsored or owned by private equity firms. Attorneys leading these efforts are James M. Hill, Executive Chairman of Benesch (jhill(at)beneschlaw(dot)com or 216.363.4444), Eric L. Zalud, Partner and Chair of the firm's Transportation & Logistics and Litigation Practice Groups (ezalud(at)beneschlaw(dot)com or 216.363.4178) and Marc S. Blubaugh, Partner in Benesch's Transportation & Logistics and Litigation Practice Groups (mblubaugh(at)beneschlaw(dot)com or 614.223.9382). For more information please call Megan Thomas at 216-363-4639 or visit http://www.BeneschLaw.com
About Ahern & Associates, Ltd.:
Ahern and Associates is North America's leading trucking and transportation management consulting firm. The skilled consultants at Ahern and Associates specialize in mergers and acquisitions of trucking and logistics companies as well as the restructuring and evaluation of existing carriers that seek to increase operating efficiency and improve profitability. Since 1987, Ahern and Associates has aided hundreds of buyers in the acquisition of trucking and logistics companies throughout the U.S. and Canada as well as assisting many transportation and logistics companies in reducing their overall operating costs and increasing their profitability. For more information, please call 602-242-1030 or visit http://www.Ahern-Ltd.com
Business contact:
A.W. Ahern
602-242-1030
Media contact:
Jason W. Jantzen
Phoenix Marketing Associates
http://www.PhoenixMarketingAssociates.com
602-282-0202
# # #