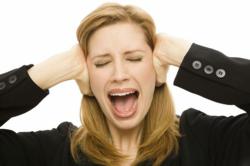 Only 7,000 homeowners have received principal reductions.
San Diego, CA (PRWEB) September 30, 2011
According to Expert Home Solutions, the difference in the loan modification payment is often not different enough from the original. Sometimes the modification is canceled because there is no grace period and the homeowner misses his due date.
According to an article on CNN only 1% of homeowners in negative equity have received modifications. There have been 1.5 million HAMP trial modifications since the program began in March, 2009. 50% of the trial modifications have been canceled due to borrowers defaulting or banks rejecting homeowners after the trial period. Only 152,289 of the trial modifications converted to permanent status were active in 2010. 15 million homeowners are in default and only 1% have been able to get a modification that is still in force.
According to [http://www.walletpop.com only 4% of loan modifications get a principal reduction. With only 1% of the 15 million homeowners in default getting a loan modification that means that about 7,000 homeowners received a principal reduction by April 2010.
While this trend continues today some homeowners want retirement with a reverse mortgage or want to leave a legacy to their family. In a modification with no principal reduction they will not be able to do either. Equity normally increases about 3% per year. If a home loan is $500,000 and now the home is worth $300,000, it will take 18 years to reach $500,000. This homeowner breaks even in 2029. If the owner short sales now, he can buy in two years and start building equity in 2013.
Mary Ellen Wilson, broker (Lic. #01487433), Expert Home Solutions Inc. dba Expert Home Auctions International, 877-267-2514x7, 877-276-8563 FAX, mewilson(at)experthomesolutionsincusa(dot)com, has been licensed since 2005. Her internet experiences from 1995, prompted her to start EHAI online in May, 2009. She has run over 40 real estate auctions.
A complete media kit is available with videos, audio, photos, art, interview questions, and top ten.
###