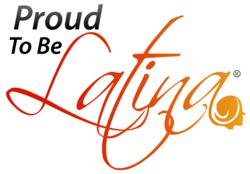 (PRWEB) September 29, 2011
Proud To Be Latina is gearing up for its first annual empowerment conference on Monday, November 7, 2011, between the hours of 8:00 am and 4:00 pm at El Museo Del Barrio, 1230 Fifth Avenue, New York, New York.
With an expected 125 attendees, industry leaders and inspiring women will come together for an event dedicated to helping Latinas achieve their personal and professional aspirations.
This year's theme, "Breaking Cycles & Ceilings" signifies Latinas' ability to rise above adversity and take their place at the decision making level.
Motivational Speaker, Pegine Echevarria will join entrepreneurs Alicia Morga (Refleta.com) and Ivette Mayo (Yo Soy Expressions) for the purpose of encouraging Latinas to be progressive and confident leaders, who make an impact on society and pave the way for future generations.
Major Sponsors of the conference include Marsh, Inc., LatinaMomBloggers and the Latina Golfers Association.
The conference will attract women from various industries across New York City. The cost of the conference is $75 (before October 1st); and $100 (through November 6th) and includes Breakfast, Lunch, Snacks, a conference bag, gifts, raffles and tremendous networking opportunities.
For more information, registration, sponsorship opportunities and/or advertising, visit http://www.proudtobelatina.com.
###