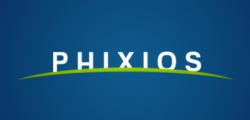 With the Phixios' cloud service, companies can monitor their critical systems without capital investment hardware, software or operational expense for toolset support personnel.
Frisco, Texas (PRWEB) September 30, 2011
The new Phixios Monitoring Service allows clients to leverage Enterprise Monitoring software from the cloud to monitor system performance and only pay for devices that need monitoring. The ability to monitor system performance with the flexibility to quickly add and/or remove devices from monitoring, provides clients with information to manage their infrastructure and address issues that may impact their business in a cost effective manner. By utilizing this cloud based software as a service solution, clients eliminate the capital costs of dedicated hardware and software, and operational costs of staff to support the monitoring software, database, and server infrastructure. With simple interface to the portal, clients do not need a monitoring tool expert. System and component performance is provided such that when there are incidents, they can be quickly identified and assigned to the correct support group.
Phixios is now providing an array of services that can meet many business needs. The Website Monitoring Service ensures websites are available within an acceptable response time. The ICMP Monitoring Service provides basic up/down and response time monitoring of any device that has an IP address. The Full Monitoring Service augments the ICMP Monitoring service with Simple Network Management Protocol (SNMP) performance data from the device including CPU, Memory, and Interface utilization as well as any other performance data the SNMP protocol provides from the device. This service also includes options for application specific monitoring for many industry standard applications including Active Directory, Citrix, Exchange, FTP, IIS, SQL, Oracle, SharePoint, VMWARE, and more. Phixios also offers an IP Discovery Service that provides one time discoveries to document devices utilizing the client's infrastructure and ongoing discoveries to document changes to their infrastructure.
###