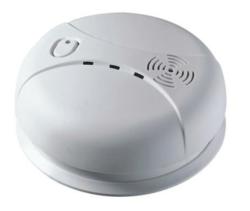 $1/Day Keep An Intruder Away
Phoenix, Arizona (PRWEB) September 29, 2011
Your Alarm Now, introduces a new addition to their set of home security systems. Aside from protecting families from Burglars which has been their advocacy since they have started, their home security system is now capable of detecting carbon monoxide inside establishments and homes.
Carbon Monoxide inhalation threatens health because once it is inhaled; it replaces oxygen in the hemoglobin (part of the red blood cell which carries oxygen around the body) causing the body to suffer from hypoxia or hypoxia, eventually leading to death.
A young woman who had been living alone decided to have a home security system installed. She took the advice of the company's representative and had it installed with the carbon monoxide level detector. Since she was away for the weekend, she decided to turn her gas fire place on to produce warmth in her house. The young woman decided to gather her mail from her neighbor and stayed for dinner. When she came back home, she turned the fire place off, lay down on her couch and fell asleep. She has then been awakened by the sound of her carbon monoxide detector beeping. A customer care representative of Your Alarm Now, monitoring her home security system called to inform her that her carbon monoxide alarm has been triggered and that the fire department was on its way.
The firefighters discovered lethal amounts of carbon monoxide throughout the home, with the highest levels of the deadly gas in the young woman's bedroom. She spent the night at the neighbor's house and the next day a gas company technician discovered multiple leaks around the gas logs and one at the outside meter.
Your Alarm now is an ADT authorized dealer who has been of service to protect families in USA and Canada.
###