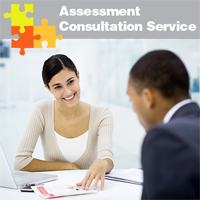 "You know, my son came out of that evaluation for autism the same child as when he went in. The only thing different was that it started us on the path to treatment."
- Parent
Chicago, IL (PRWEB) September 29, 2011
Special Learning, Inc., an online autism solutions company, introduces a new, unique service to help parents take the first important step in identifying whether their child should be evaluated for Autism.
Special Learning's Autism Screening & Assessment Consultation Service uses results from its proprietary Early Autism Screening & Assessment Checklist to help users determine if a deeper analysis and evaluation from a BCBA is warranted. The screening and assessment tool was developed in conjunction with Dr. Wagner, a developmental psychologist with expertise in Autism diagnosis, and BCBAs from Special Learning's Clinical Advisory Board.
This checklist can be used upon first observation of symptoms of Autism Spectrum Disorder (ASD). The checklist incorporates the standard definitions from the Diagnostic and Statistical Manual of Mental Disorders, Version 4 (DSM-IV). This criteria is combined with input from professionals with deep clinical expertise to make this a very simple and user friendly early assessment tool. Upon completion of the form, this tool generates a simple report that provides basic interpretation of results and recommendations to determine the next steps.
Autism is quickly becoming one of the most prevalent disorders affecting children. According to the Centers for Disease Control and Prevention (CDC, 2010), Autism affects 1 in 110 children in the United States alone. Early detection and proper intervention results in the greatest levels of outcomes for children. With proper application of intervention programs including Applied Behavior Analysis (ABA), significant number of children can be mainstreamed into our general society. According to a study conducted at the University of Washington and funded by the National Institute of Mental Health,"those receiving two years of intensive therapy achieved major leaps in IQ score, big improvements in their use of language and significant gains in their ability to handle the kinds of everyday tasks necessary for a child to function at school and at play."
Special Learning also offers an optional interpretation service in which an experienced Board Certified Behavior Analyst (BCBA) reviews and discusses the results from the assessment checklist. Equipped with results from the Special Learning Early Autism Screening Checklist or the deeper interpretation report, families and other concerned parties are provided with an objective tool that they can use with confidence to put a child on a path to leading a happy, fulfilling and independent life.
About Special Learning (http://www.special-learning.com)
Special Learning is dedicated to becoming the global leader for Autism and Applied Behavior Analysis (ABA) solutions by leveraging technology to offer every person diagnosed with Autism Spectrum Disorder (ASD) attain an abundant and fulfilling life. Through their comprehensive information and resource portal, Special Learning provides the global Autism community with a broad range of free products, tools and services. Their comprehensive product line includes ABA training & education products, iPhone Apps, web-based & downloadable tools, including eBooks, ABA Literature Summary and Autism Educator Teaching series, and professional services to empower parents, teachers and providers so that they can help individuals with Autism move up the skills spectrum intuitively, successfully and affordably.
# # #