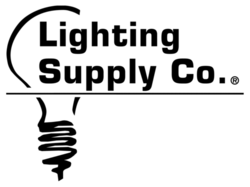 Over the past 27 years Lighting Supply has been built on the simple principal of providing customers with an incredible experience.
Ferndale, MI (PRWEB) September 29, 2011
Lighting Supply Company, a leading commercial lighting distributor, announced today it has released a new and improved version of its customer website, LightingSupply.com.
Built on the technologically advanced Magento platform, the enhanced site improves navigation and speed, allowing customers to quickly, easily and securely purchase lighting products. Customers will be able to sort by more product attributes and will find more detailed product information.
"Magento is a well respected, open source ecommerce application utilized by many large retailers," explained Susan Ozimek, chief operating officer, Lighting Supply. "As we continue to grow, the platform will give us the flexibility to constantly upgrade our site and to implement add-ons which enhance the customer experience."
In addition, a new informative learning center has been created to help customers determine which products best meet their needs. Customer-friendly tools include:

Energy Savings Calculator – to understand the true energy savings of different bulbs
Color Temperature Scale – to find the ideal color for the living/working space
Learn How to Measure - to make sure the replacement bulb is the right size
Customers will continue to receive the expert support and dependable service they have come to expect from Lighting Supply. This includes online chat and toll-free personal assistance, as well as same day shipping and hassle-free returns.
"Over the past 27 years Lighting Supply has been built on the simple principal of providing customers with an incredible experience. Whether it's online, in-person or on the phone, we strive to provide complete customer satisfaction," said Eugene Sherizen, owner and president, Lighting Supply. "Utilizing the Magento framework and updating the overall website functionality further allows us to enrich the customer experience. We are extremely excited about the launch, and will continue to look for additional opportunities to advance our customer relationships."
About Lighting Supply
Lighting Supply Company is one of the Midwest's largest commercial lighting distributors. With locations in Ferndale and Wixom, MI, and through the web at LightingSupply.com, Lighting Supply has serviced electrical contractors, property managers, business owners, schools, hospitals and municipalities with the highest quality replacement lighting since 1983.
Lighting Supply's selection of over 8,000 different commercial lighting products spans more than a century of changing technology, including bulbs (lamps), ballasts, sockets and lighting accessories. Lighting Supply's broad bulb offering includes LED, compact fluorescent (CFL), metal halide, halogen and more from respected manufacturers such as Philips, Toshiba, Sylvania, GE, TCP and others.
With expert service, same day shipping and a commitment to 100% satisfaction, Lighting Supply does whatever it takes to deliver an incredible customer experience.
###