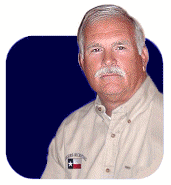 The XOS Digital recruiting and scouting video helps booster reliability in the industry.
Orlando, FL (PRWEB) September 29, 2011
XOS Digital, Inc., the leading provider of content management solutions and digital media services for collegiate and professional sports organizations, today announced that it will acquire the rights and exclusive distribution of the Rodgers Texas Recruiting Report serving the college football market covering high school football in the state of Texas. The announcement was made today by Chris McCleary, CEO, XOS Digital.
"We're excited to be working with a well-known recruiter in Randy Rodgers," McCleary said. "Randy's depth of knowledge in college football recruiting is unmatched, especially in the ever-important State of Texas, and his report will further solidify XOS' standing in the scouting industry."
Randy Rodgers is a veteran of more than 40 years in the college recruiting arena. As a major college coach and Division 1 recruiting coordinator, Rodgers brings a unique Texas perspective to the college recruiting process. He previously was a college football head coach and for ten years served as the recruiting coordinator for the University of Illinois and the University of Texas.
Since leaving the coaching profession in 1997, Rodgers has developed the most comprehensive scouting and evaluation business in the country, focusing exclusively on the State of Texas and modeled after the NFL scouting process. The Rodgers Recruiting Report has produced scouting reports on Texas high school players for more than 60 different Division I programs during the past 14 years.
In addition, Rodgers serves as author of the Blue Chip Section of Dave Campbell's Texas Football Magazine, and as a recruiting analyst/studio host for Fox Sports Southwest, as well as a popular guest on a number of southwestern radio shows. Rodgers also conducts a series of statewide Blue Chip Recruiting Roundup workshops for high school parents and players, as well as consults with families on his personalized Recruiting Game Plan.
"Ever since I got into the recruiting business, it's always been my goal to create a one stop shop for college coaches," said Rodgers. "Accurate information, up-to-date measurables and performance evaluation through video was a huge part of that. The XOS Digital recruiting and scouting video helps booster reliability in the industry."
"Our goal is to provide our customers with everything they need in the area of recruiting," said Gary Howard, vice president, XOS Recruiting & Scouting Group. "Our partnership with Randy allows us to offer an in-depth evaluation report combined with our comprehensive video coverage and supply everything a university needs to recruit effectively in the state of Texas."
About XOS Digital, Inc.
Founded in 1999, XOS Digital is the leading provider of digital asset management solutions for collegiate and professional sports organizations. Conference officials, league offices, coaching staffs and athletic departments rely on the XOS portfolio of products and services to manage, analyze, archive, distribute, protect and monetize their digital assets. The XOS Thunder™ Coaching Platform, XOS Xchange™, XOS PlayerOnDemand™, XOS Digital Licensing Portal™, and the XOS Digital Sports Network™ digital media distribution technology provide the most advanced, comprehensive digital asset management solution available in the world. For more information, visit http://www.xosdigital.com.
###