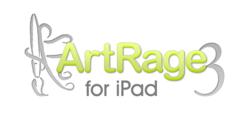 New York, NY (PRWEB) September 29, 2011
ArtRage Invites You to…
ARTRAGE NY Press Lunch & Private Meetings
followed by ArtRage for iPad Live Painting Event by David Kassan
MONDAY, OCTOBER 3
12:00 PM - 2:00 PM: Press Lunch & Refreshments
2:00 PM - 5:00 PM: Private Press Meetings
5:30 PM - 8:00 PM: Live ArtRage for iPad Painting in Courtyard
Open to the Public
At: Stonehenge's Ritz Plaza Apartments
235 West 48th Street/between Broadway & 8th Ave., Suite 38G
New York, NY
(See Doorman for Entrance)
ArtRage Sponsors iAMDA MobileArtCon at NYU October 1-2
Held After the iAMDA #MobileArtCon, the ArtRage event showcases the artwork created at the conference and features a sneak peek of ArtRage for iPad v. 1.3 with new social media features for Facebook, Dropbox, & deviantArt. Digital Painters David Kassan and Demian Moon Stevens will be on hand to demo the new ArtRage collaborative features across iPad, Mac & Windows. Highlighted include stroke recording on ArtRage for iPad and playback on OSX & Windows for animations, tutorials, higher resolution printing and more advanced editing options. Previous Artrage live painting event: http://youtu.be/8SKgUsfZ_Xg?hd=1 company info: http://www.artrage.com
RSVP to schedule private press meetings & press lunch (space is limited):
Karen Thomas, Thomas PR kthomas(at)thomaspr(dot)com (631) 549-7575
Live ArtRage for iPad painting event (open to the public)
5:30 PM – 8:30 PM: David Jon Kassan Live at The Ritz Plaza Courtyard. Sponsored by
Stonehenge Partners, the David Jon Kassan iPad Live Art Event will be streamed live on the
Stonehenge Facebook page. Kassan will be painting on the iPad using ArtRage for iPad and other supporting paint apps. David Jon Kassan's live art demo will include musical accompaniment by Jasmine Commerce as well as featured pieces and participant deals from rental art site Artsicle. RSVP: http://kassanlive.eventbrite.com/
About iAMDA:
Ambient Design, creators of ArtRage realistic painting software, is a sponsor of iAMDA Mobile Art Conference, held September 30 - October 2, 2011 at NYU ITP, 721 Broadway, 4th Floor, NY, NY, info: http://mobileartcon.iamda.org/2011/. Hosted by NYU's prestigious ITP Department, the 2nd annual iAMDA MobileArtCon is themed "On the Move." The 3-day event is packed with creative exercises, group collaborations and projects that will inspire the world's most prolific and talented mobile digital artists and developers. If you want to be added to the press list for iAMDA, email Karen Thomas, Thomas PR.
About Ambient Design
Ambient Design Ltd. is a New Zealand-based global software development and publishing firm, specializing in creative applications and user interfaces for artists of all ages and all levels of competency, including professionals, hobbyists and students. The principals have over 40 years experience in combining complex image processing algorithms with an easily accessible user experience. Ambient Design Ltd. was founded in 2000 by Andy Bearsley and Matt Fox-Wilson, formerly of MetaCreations, the developer of Painter, Bryce and Kai's Power Tools. Ambient Design's products are available in 12 languages and have been downloaded over 10 million times.
About Stonehenge Partners
Founded in the early 1990's, Stonehenge Partners is a fully integrated New York City-based real estate company. While the firm's primary investments are in Manhattan multifamily real estate, Stonehenge also has an expertise in commercial property. Stonehenge, together with its partners, currently owns and manages a real estate portfolio valued at nearly $1.6 billion. The portfolio is comprised of approximately 2,700 residential units and 700,000 square feet of commercial, retail and garage space. For more information about Stonehenge Partners please visit http://www.stonehengenyc.com.
About David Jon Kassan
David Jon Kassan, a Brooklyn-based artist, is most notably known for his widespread popularity on YouTube. His first video, Finger Painting on the Apple iPad, received over 1.3 million hits, but his passion for art is explored in more traditional mediums as well.
# # #