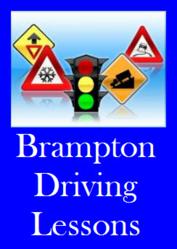 Canadian's looking for information about local driving schools are going beyond wanting a simple phone number or business address
Brampton, Ontario, Canada (PRWEB) September 30, 2011
Driving Instruction is the latest category of business listings to get added to the Canadian online directory LocalHood.ca. And driving schools in Brampton, ON, could be the first to benefit because LocalHood.ca has launched its Driving Instruction category by publishing a featured listing described as Brampton driving lessons. The listing is being optimized to attract organic search engine traffic related to new driver licensing resources.
Increasingly, local businesses realize that a visible web presence can lead to more phone calls and more web traffic to their company websites. A listing on LocalHood.ca helps local businesses increase their online visibility that supports awareness for their products or services and for their brand name.
According to a recent statement made by Chris O'Neill, Country Director for Google Canada, 86% of Canadian consumers research a product or service online before they buy. Online research by consumers extends to all types of products and services including queries for local driving instruction.
A new driver in the Brampton area for example, will likely go to their preferred search engine and type in a search query like driving lessons Brampton and then, click through the search engine results that are returned, looking for information that is relevant to what they want.
"Canadian's looking for information about local driving schools are going beyond wanting a simple phone number or business address," according to LocalHood Marketing Manager Wilf Barnes. "Consumers are increasingly seeking out reviews, price comparisons, hours of operation and coupon or discount opportunities for the products and services that they're interested in," claims Barnes.
LocalHood.ca is an emerging, online Canadian business directory that has recently launched as a live beta site. LocalHood.ca presently hosts location based information for more than 100 local Canadian places of interest and they continue to selectively add new businesses and business categories in advance of their official site launch which is projected to sometime in early 2012.
LocalHood.ca is now accepting listing information for local Canadian driving instructors. Driving schools can feature deals, classified ads, video content and more with an optimized localhood.ca business listing.
"LocalHood" is a LocalHood Marketing trade mark. For more information, go to LocalHood.ca. Questions can be directed to (289) 752-7335 or toll free 1-888-975-9222 email: info(at)localhood(dot)ca
# # #