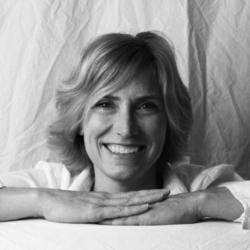 Without learning these sight words, reading difficulties and learning disabilities ensue.
Manhattan Beach, CA (PRWEB) September 30, 2011
Go-to parenting expert Melanie West has launched PictureFirstLearning.com, a brand new website that revolutionizes how students from kindergarten through 2nd grade learn the sight words.
"Sight words are very difficult to teach," says Melanie West. "They are words which school curricula require students to know by sight, words such as 'to', 'of', and 'through.' Therefore, many teachers simply require students to memorize and repeat, without teaching their students the true meaning of these words."
Without understanding these sight words, reading difficulties and learning disabilities ensue. That's why many students, even in high school and college, have trouble properly editing their written work (e.g. catching the use of the word "to" instead of "too").
Students are rarely taught what many of the Sight Words mean.
"To combat this problem, we created PictureFirstLearning, an interactive program designed to support young readers through the process of building visual images for the top 40 sight words. It is a fun, creative process of discovering what the Sight Words really mean, making language 'come to life'."
Unlike traditional programs that force children to memorize the sight words, PictureFirstLearning is an immersive, interactive program. Using sight word flash cards and worksheets, students explore the sight words in a completely visual, auditory, and kinesthetic manner, allowing students to fully grasp these words.
Having used the PictureFirstLearning program in her private practice, Melanie West has seen a dramatic improvement in her students' reading abilities.
She's now making this same program available to parents across the country.
About PictureFirstLearning
PictureFirstLearning provides sight word flash cards, worksheets, and books for K-2 students. Headquartered in Manhattan Beach, CA, PictureFirstLearning.com was founded by Melanie West and Suzanne Kisly Coburn of The Right Side of Learning, Inc. To find out more about PictureFirstLearning and the Sight Word products, visit [http://www.picturefirstlearning.com.
# # #