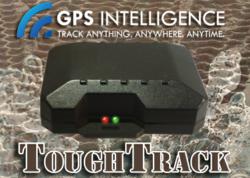 It's an economical but rugged GPS tracking device, designed to monitor all types of recreational vehicles
Scottsdale, Arizona (PRWEB) September 30, 2011
The ToughTrack GPS tracking device from GPS Intelligence, now offers the ideal solution for monitoring and recovery of both land and marine recreational vehicles. This fully-sealed, hardwired, GPS monitoring device is built with a durable water-resistant and dust proof casing, making it strong enough to survive the harshest outdoor environments. Its miniature size makes it easy to conceal on any RV, while its rugged exterior provides ideal RV tracking and monitoring for ATVs, snowmobiles, trailers, motorcycles, jet skis - all types of recreational vehicles.
Both RV enthusiasts and Equipment Rental clients will appreciate the versatility of the ToughTrack GPS tracker. "It's an economical but rugged GPS tracking device, designed to monitor all types of recreational vehicles," said Kirk Waltz, Commercial Sales Manager for GPS Intelligence. "A relay output provides the opportunity to program a remotely triggered power-kill, horn, or other alert to discourage theft. For further security, the built-in tamper alert lets you know when someone tampers with your vehicle, while the battery backup provides continued tracking in case vehicle recovery is required."
ToughTrack is a complete vehicle tracking and communications system. The motion sensor and geo-fence boundary alerts can be activated to notify owners when the vehicle begins to move, or when designated boundaries are crossed. These alerts send SMS and email notifications straight to the user's computer, cell phone, or both. Users also have the ability to set up speed alerts to notify them when a designated maximum speed has been exceeded. All these features enhance security, and oftentimes safety, for RV owners.
GPS Intelligence has also developed a custom online tracking interface, known as CovertTrack©, to provide real-time aerial mapping of your vehicles. The world-class tracking features found on the site are convenient and easy-to-use, with satellite or map-view tracking displayed down to sub-minute intervals, on any internet accessible computer or pda-style cell phone.
By delivery cutting-edge location technology with a rugged, durable build, the ToughTrack assures that your recreational vehicles are secure and monitored at all times.
For more information about the ToughTrack GPS tracking device, contact Kirk Waltz at 480-661-1916 or visit http://www.gpsintel.com.
About GPS Intelligence, LLC
Founded in 2006 in Scottsdale, AZ, GPS Intelligence, LLC is a LBS company that specializes in GPS tracking solutions for law enforcement, government, and commercial applications.
For more information visit http://www.gpsintel.com.
Media Contact:
Marci Utakis
480-661-1916
advertising(at)gpsintel(dot)com
###