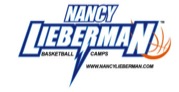 We teach core values to help enhance a sense of self-confidence and self-esteem at an early age
Plano, Texas (PRWEB) September 29, 2011
In 1998 Basketball Hall of Famer, Nancy Lieberman served as Head Coach and General Manager to the WNBA powerhouse, Detroit Shock. In 2008 Lieberman would return to a one-day contract for the Detroit Shock, to be the oldest player to ever play in the WNBA at the age of 50. Lieberman's strong tie to the community has remained, and she continues to return each fall with her camps and clinics to the Detroit area.
Sealholm High School in Birmingham, Michigan will serve as host to the Nancy Lieberman Basketball Camp presented by Pepsi, on October 29th from 9:00am-12:00pm. The basketball camp is open to all boys and girls ages 5-17 to get the proper skills and drills they need to take their game to the next level. Lieberman leads instruction and demonstrations for the entire session. The camp was designed to teach fundamental basketball skills, sportsmanship and team concepts.
Fresh off her first year as Head Coach for the NBA D-League, Texas Legends (affiliate of the NBA Champions, Dallas Mavericks), Coach Lieberman ensures this is a positive learning experience for all those involved. Lieberman emphasizes the importance of maintaining a positive attitude, effective communication, and decision-making tactics in high-pressure situations. "We teach core values to help enhance a sense of self-confidence and self-esteem at an early age," says Founder and Basketball Hall of Famer, Nancy Lieberman. "Sports have to be both enjoyable and competitive. If we are not providing that environment for young people, we are missing our goal."
To sign your child up for camp please call 972.473.2121 or visit nancylieberman.com
ABOUT NANCY LIEBERMAN
Lieberman's impact on the sport of women's basketball is immeasurable, and her passion for the game of basketball is recognized by way of a countless number of accomplishments. Her quest for excellence is brilliantly diversified as a Hall of Famer, two-time Olympian, three-time All-American, WNBA coach & GM, NBA coach & Asst. GM, acclaimed broadcaster, motivational speaker, and esteemed writer. Nancy Lieberman represents the epitome of triumph and serves as a true pioneer for women in sports. More information about Nancy Lieberman can be found at http://www.NancyLieberman.com.
###